With electronic devices becoming ever more compact and complex, high-density interconnect (HDI) PCBs have become indispensable. HDI PCBs contain tiny traces and spaces less than 100 microns to pack more circuitry into a small form factor. They also utilize microvias with diameters under 150 microns to connect multiple layers and components. All major smartphones, wearable devices, and automotive electronics rely on HDI PCBs to achieve miniaturization. As products shrink in size but grow in capabilities, the demand for high-quality HDI PCBs continues to surge globally. However, not all PCB manufacturers are capable of effectively producing complex, high-yield HDI PCBs. The HDI fabrication process requires advanced technical expertise, strict process controls, and significant quality assurance efforts. Choosing the right HDI PCB manufacturing partner is crucial to getting consistent, defect-free boards that perform reliably. This blog provides helpful guidance on how to evaluate and select the best HDI PCB supplier for your needs.
Key Capabilities To Look For In An HDI PCB Manufacturer
HDI PCB fabrication demands sophisticated technological capabilities that not all suppliers possess. Here are key manufacturing expertise and infrastructure to look for when selecting an HDI PCB production partner:
Fine Line/Space – The manufacturer should be able to reliably produce ultra-fine lines and spaces of 100 microns or lower. This precision patterning enables dense interconnections.
Microvias – Laser drilling and plating equipment are needed to fabricate small microvias below 150 microns in diameter. This allows high-density vertical interconnections.
Materials – The supplier should offer a wide range of materials like RF/microwave laminates to meet various performance requirements.
Testing – Advanced testing like flying probes, X-ray drilling, and AOI is essential to ensure the quality of micro-features.
Engineering – Strong engineering support for design, layout, stackup, and DFM practices is invaluable.
These are the minimum baseline capabilities an HDI PCB production facility must have. Partnering with a manufacturer possessing robust HDI expertise and infrastructure ensures getting boards that meet design expectations.
Assessing Their HDI Technology and Expertise
It's important to evaluate a potential HDI PCB supplier's specialized technology investments and accumulated experience with advanced HDI fabrication. Key aspects to examine include:
Certifications – Leading manufacturers obtain qualifications like IPC-6012 and IPC-Apex 6013 to validate their HDI capabilities.
R&D – Suppliers should demonstrate commitment to continuous R&D to improve HDI processes and quality.
Experience – Look for extensive experience manufacturing HDI PCBs for a wide variety of end products and industries.
Memberships – Association with industry organizations like IPC indicates engagement with HDI technology advances.
These factors provide confidence that the HDI PCB manufacturer has robust expertise across different HDI applications, and remains up-to-date on emerging technologies. Partnering with an established HDI expert improves access to proven solutions for your specific requirements.
Quality Systems and Standards
Stringent quality management practices are essential for reliably producing complex HDI PCBs. Be sure to verify the manufacturer has:
Certification – Globally recognized quality certifications like ISO 9001 and IATF 16949 demonstrate commitment to quality.
Process Control – Extensive process monitoring, SPC, and change control protocols ensure consistency.
Testing – Continuous inspection and electrical testing validate the quality of fine features like microvias.
Reliability Testing – HALT/HASS, thermal cycling, etc. verify durability under temperature, humidity, and vibration.
Improvement – Kaizen, 5S, and corrective action procedures drive continuous enhancement of processes.
Robust quality systems not only minimize defects but also instill confidence in the long-term reliability of HDI PCBs supplied. This protects end customers from field failures associated with electronics miniaturization.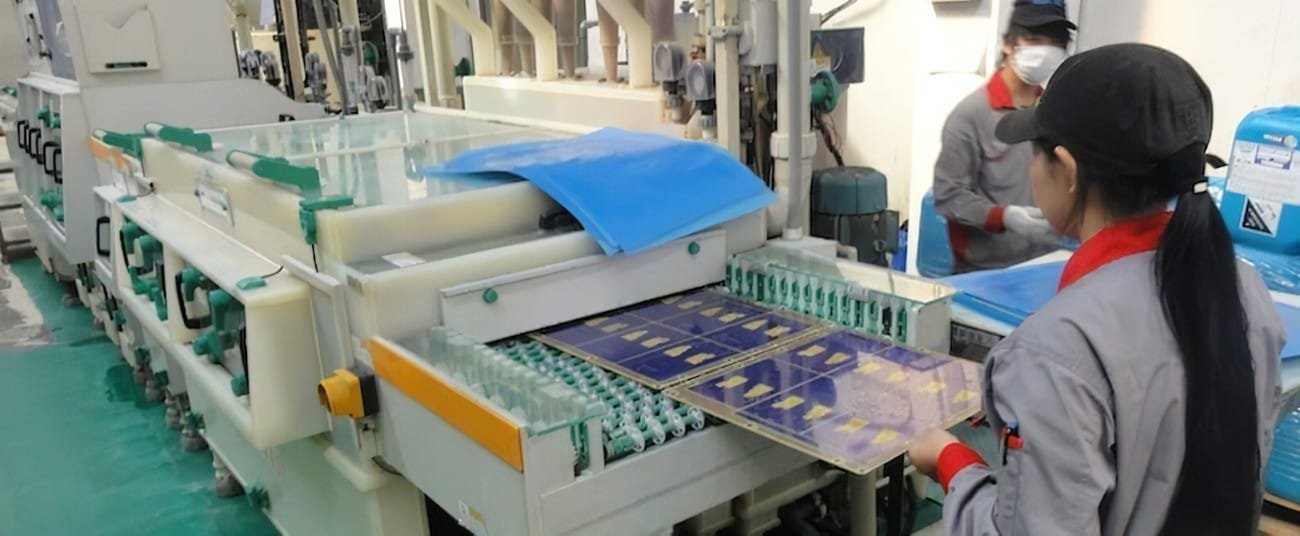 Customer Service and Support
Apart from advanced technical capabilities, selecting an HDI PCB manufacturer with strong customer focus and design support brings tremendous value. Key attributes include:
Design Collaboration – Early design advice, DFM analysis, stackup review prevents issues upfront.
Communication – Clear project coordination through every manufacturing step prevents misalignments.
Prototyping – Capability for fast-turn HDI prototyping enables design validation and refinement.
Small Batches – Low volume and mix-panel production caters to R&D needs.
Flexibility – Customization of HDI materials, testing, and delivery as per individual requirements.
Responsiveness – Quick turnaround and excellent technical support through the engagement.
This level of attentive customer service ensures HDI PCBs perfectly match specifications right from design through delivery, facilitating end product development.
Choosing the right HDI PCB manufacturer is crucial to the success of your project. By considering factors like quality assurance, production capabilities, technology and equipment, price and lead time, and researching and evaluating potential manufacturers, you can find a manufacturer that meets your specific project requirements and delivers high-quality products and services. Remember to check the manufacturer's portfolio, request samples, visit their facility, and evaluate their customer service and communication skills to ensure you are making an informed decision.
HDI PCB Manufacturer in China
Our company is a leading PCB manufacturer providing high-quality HDI PCB prototype and production services. We have a team of experienced engineers and technicians dedicated to ensuring that every project is completed to the highest standards of quality and precision. Our state-of-the-art equipment and technology enable us to easily handle complex HDI PCB projects. Our streamlined production processes ensure we can deliver your projects on time and within budget. Whether you need a few prototypes or a large volume production run, we are committed to providing you with the best PCB manufacturing services possible.
If you need an HDI PCB prototype or production services, please don't hesitate to contact us today. Our team is always ready to answer your questions, provide a quote, and help you start your next project. We look forward to hearing from you soon!