PCB Fast Turnaround Service
Quick Turn PCB Fabrication Service
Quick turn PCB is an important aspect of the electronics manufacturing industry, providing customers with fast and efficient solutions for their printed circuit board needs.
JHYPCB is a professional PCB manufacturer based in China specializing in quick-turn PCB fabrication and assembly. For over 10 years, we have been providing reliable prototyping services to help hardware engineers, designers, and makers turn their ideas into reality quickly and affordably.
Our quick turn capabilities allow us to manufacture and ship quality PCBs in just 24-48 hours, one of the fastest lead times in the industry. We understand that when you need prototype boards for validation and testing, every day counts. At JHYPCB, we make it possible to get your designs fabricated and delivered in just days with no compromise on quality.
Unlike many other rapid prototyping services, our quick turn boards are affordably priced with complete transparency. There are no hidden fees or surprise charges. And our large manufacturing capabilities provide economies of scale that are passed onto customers.
Whether you need a few simple boards for proof-of-concept or more advanced boards to test a product, JHYPCB's quick turn fabrication will meet your rapid prototyping needs. Our optimized order process, quality checks, and logistics ensure your boards arrive as expected when you need them fast.
Fast Turn PCB Manufacturer
Do you need Quick Turn PCB Fabrication Service with a fast turnaround time?
To reach the market quickly, you need an excellent PCB manufacturer as your partner who can offer quick-turn PCB manufacturing at all stages with high quality and a competitive price while meeting fast turnaround times.
JHYPCB is one of the experienced and leading quick-turn PCB fabrication service suppliers in China. Quick turn PCB manufacturing service is also one of our service features and competitive advantages. While we attach great importance to the timely delivery of printed circuit boards, we also attach great importance to product quality. We provide various types of quick-turn PCB fabrication services, including quick-turn flexible PCB fabrication, quick-turn multilayer PCB manufacturing, quick-turn FR4 PCB fabrication, quick-turn rigid-flex PCB fabrication, and rapid PCB prototyping, etc.
In short, whether you need a single-layer PCB or a complex multilayer PCB, we can ensure that our quick-turn PCB manufacturing service is accurate.
Fast Lead time is as short as 24 hours
Quick Turn PCB Manufacturing Capabilities
We have accumulated more than 10 years of experience in providing quick-turn PCB manufacturing services. We are one of the leading quick-turn PCB manufacturers in China. We have the most advanced automation equipment and trained professionals and engineers. Because of these reasons, we can provide you with high-quality quick-turn PCB manufacturing services quickly.
Our quick-turn PCB fabrication capabilities include the following:
Quick Turn PCB Lead Times
| Quick Turnaround Time | Capability |
| --- | --- |
| 24 Hours | Yes (Advanced) |
| 48 Hours | Yes |
| 72 Hours | Yes |
| 5 Days | Yes |
Quick Turn PCB Fabrication Capabilities
Capability

Description

PCB Types

Rigid PCB
Flexible PCB
Rigid-Flex PCB
...

Layers

Multilayer up to 64 Layers

Max Board Size

609 * 889 mm

Board Thickness

0.1~8.0mm

Board Thickness Tolerance

±0.1mm / ±10%

Max finished copperthickness

6 OZ

Min Mechanical Drilling Hole Size

6mil(0.15mm)

Min Laser Drilling Hole Size

3mil(0.075mm)

Surface Finishes

Plated Gold

PCB Fabrication Options
China Quick Turn PCB Services
Every fast-turn PCB order is different in terms of the fabrication process, materials, lead time, and quantity. Our quick turn PCB fabrication capability can provide you with a wide range of PCB fast turnaround time services.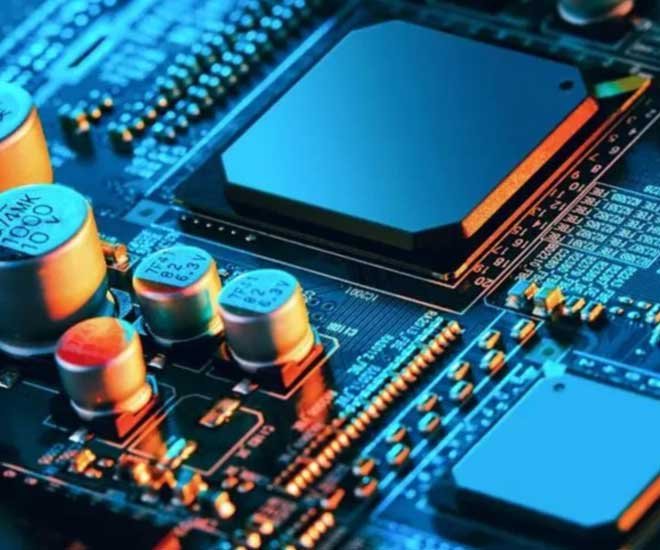 Lead time is important for PCB prototyping. It is a competitive advantage for your business to test your designs faster than your competitors. It's not enough for a PCB manufacturer to deliver low-quality and low-cost PCB prototype fabrication service.
At JHYPCB, we provide quick-turn PCB prototyping service as quick as 24 hours.
Quick-turn PCB prototyping benefits are the following:
Save manufacturing costs.
Avoid defects or spot them at an early stage for correction.
Save time by meticulously checking the DFM.
Avoid manufacturing delays by reducing changes during production.
Quick Turn Pre-Production or Small Quantity Run PCBs
Pre-Production or Small Quantity Run PCBs is the next step after the PCB prototype is passed, and the quantity varies from 100 to several thousand. Pre-production or small batch PCB manufacturing services are used to test the PCB manufacturer's batch PCB manufacturing capabilities and quality changes.
Pre-production is similar to prototype PCB, but pre-production can provide additional benefits:
Ensuring confidence and satisfaction before going to the mass production stage,
Optimizing layout for maximum efficiency,
Detecting and rectifying errors to save the cost of reworking.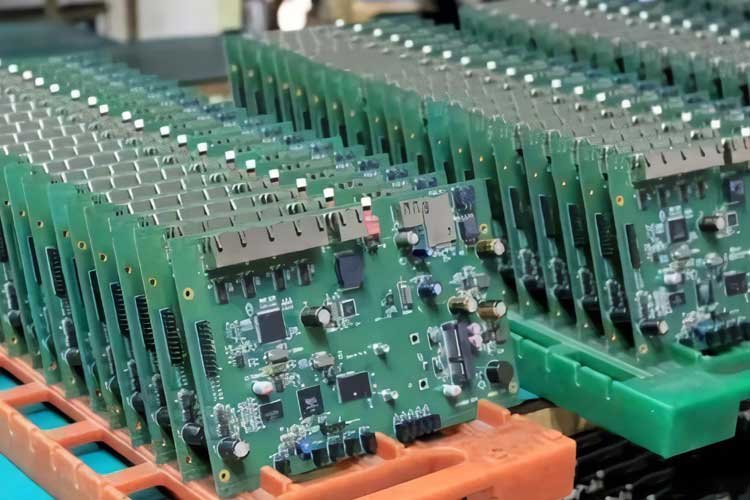 Mass Production Quick Turn PCBs
When the testing and modification of the PCB prototyping and Pre-production stages are completed, full-scale mass production can begin.
However, we often see cases where suppliers cannot deliver on time when customers require fast mass production. All this will not be a problem if you choose the right quick-turn PCB manufacturer as your PCB manufacturing partner. At JHYPCB, we have the ability and experience to produce high-volume PCBs in a very short time.
We provide mid-volume to high-volume PCB production service for 2-3 weeks.
Quick Turn Flex PCB Prototypes in 5 to 10 days
The flexible circuit is widely used due to its unique physical characteristics. As a leading flexible PCB manufacturer from prototype to mass production, we have competitive advantages and capabilities unmatched by other flexible printed circuit board companies. Our flexible PCB manufacturing features industry-leading fast turnaround times.
We can offer quick-turn Flexible Circuit Board Prototypes in 5 days.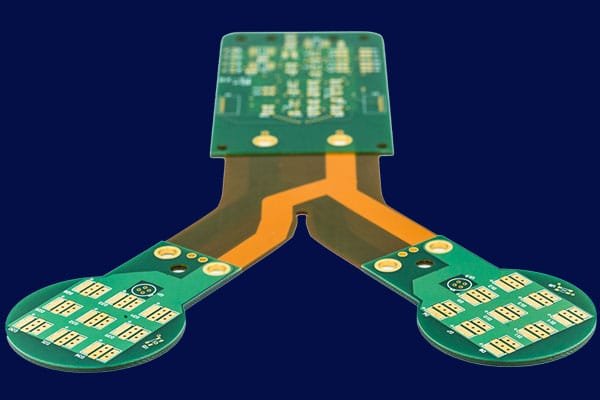 Quick Turn Rigid-Flex PCB Service
Rigid-Flex PCB can be applied where other printed circuit boards cannot. Rigid-Flex PCB consists of rigid and flexible parts, and the material is FR4 and PI. Many customers have trusted us as a reliable Rigid-Flex PCB supplier. Quick Turn Rigid-Flex PCB fabrication service is one of our top-rated services because it can meet short lead times and high quality.
China Quick Turn PCB Manufacturer
Choosing the right quick turn PCB manufacturer in China
Working with an experienced and honest electronics contract manufacturer will get you more done with less effort. A good quick-turn PCB manufacturer can ensure high-quality printed circuit boards within the stipulated time.
JHYPCB is your perfect partner for quick-turn PCB. We have provided high-quality quick-turn PCB manufacturing services for customers in the Internet of Things, consumer electronics, medical equipment, communication equipment, and other industries.
JHYPCB's quick turn fabrication delivers a number of benefits to help you rapidly test and iterate on your PCB designs:
Fast Turnaround Time
Our quick turn service produces quality PCBs with phenomenal speed. You will receive your boards just 24-48 hours after ordering. With the shortest lead times in the industry, you can validate designs and conduct engineering tests without long delays.
Affordable Pricing
Our high-volume manufacturing capabilities and optimized processes allow us to offer competitive pricing on every order. You will know exactly what you pay upfront with instant online quotes. There are no hidden fees for rapid turnaround.
Top Quality
Even with quick turnaround, we never compromise on quality. We utilize advanced manufacturing processes and quality control checks to fabricate your boards reliably. Every PCB undergoes testing to ensure electrical and mechanical integrity.
Flexibility
Our capabilities support PCBs from simple single-sided to complex multilayer boards. We work with all standard materials including FR4, Rogers, flex PCBs, and more. Just upload your Gerber files and select options.
Exceptional Service
You will have a dedicated account manager available to answer questions and provide status updates. Our engineers work closely with you if any issue arises. We focus on transparency at every step.
JHYPCB sets the standard for fast PCB prototyping services. The combination of speed, quality, pricing, and service makes us the right partner for your rapid PCB needs. Get an instant quote today or contact us to learn more!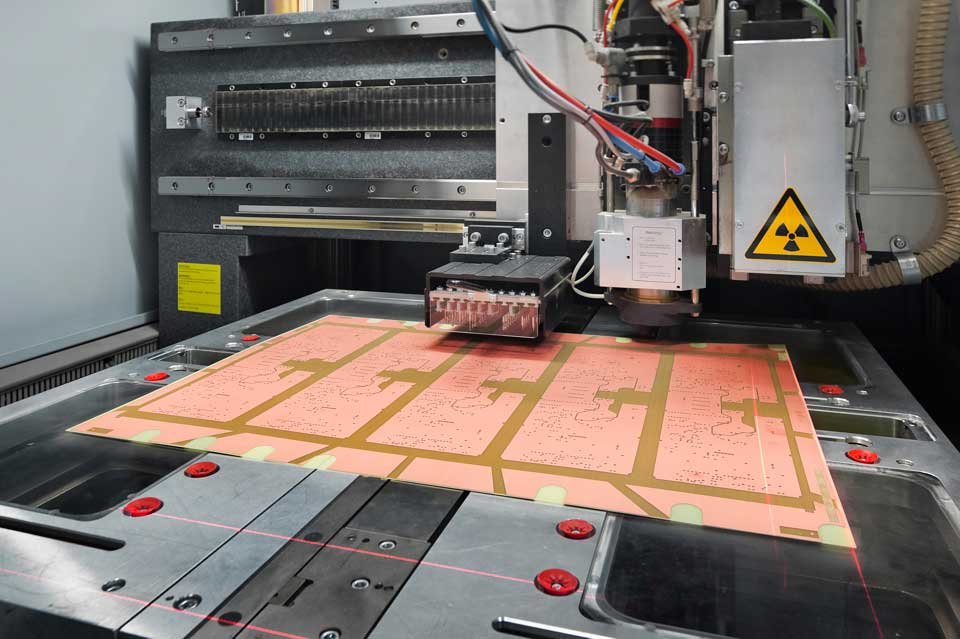 Frequently Asked Questions
What is Quick Turn PCB in PCB Fabrication?
Quick Turn PCB or Fast Turn PCB Service is a service where a PCB manufacturer delivers PCB fabrication and assembly within a short period of time, usually from 24 hours to 7 days. Quick Turn PCB fabrication service is initially used for prototype PCB, pre-production and low-quantity PCB production. With the rapid development of the industry, quick turn PCB is now used in every stage of product development.
What are the benefits of quick turn PCB?
There are several benefits of quick-turn PCB:
Faster testing of design or components.
DFM Check
Save time.
Save cost.
What are the factors that affect the quick turn PCB turnaround time?
Factors that affect PCB turnaround time include:
PCB Lamination Cycles: The length of the PCB lamination cycle depends on the number of layers in the PCB stack-up, including the time required for drilling, plating or filling.
Via-In-Pad Plated: Although Via-in-Pad designs have become very common, please note that if your design has a Via-in-Pad their lead time may be longer.
PCB Fabrication Specifications: The IPC standards followed by the PCB manufacturing process are IPC class 2 and class 3, and different IPC standards take different time.
PCB Surface Finish: Another time-consuming process in PCB manufacturing is surface finish. HASL and Immersion Gold are the most common surface finish.
Material Inventory: If you are using a special PCB material, the inventory and order cycle of the material will also affect the turnaround time of the quick turn PCB.