Prototype PCB Manufacturing Service
We fulfill customized PCB prototype service requests as quickly as 48 hours to a week for standard deliveries. Our customers enjoy enormous flexibility and can order any number of PCB prototypes they want at competitive prices.
JHYPCB is your premier PCB prototype partner in China. As an experienced PCB manufacturer serving customers worldwide since 2011, we understand the importance of providing high-quality PCB prototypes quickly and affordably. Our state-of-the-art facilities, rigorous quality control standards, and expertise in a wide range of PCB technologies allow us to deliver advanced PCB solutions that bring your designs to life. Whether you need multi-layer PCBs, HDI PCBs, flex PCBs, or rigid-flex PCBs, we have the capabilities and know-how to manufacture your prototypes to your exact specifications. Our Rapid Response Capabilities make getting PCB quotes fast and easy. Contact us today to get started on your next PCB project and see why customers around the globe trust us for all their prototype PCB needs.
China PCB Prototype Service
PCB Prototype Manufacturer in China
If you need PCB prototype fabrication services, Contact JHYPCB today immediately.
Our PCB fabrication experts can deliver your requirements for virtually any PCB prototype service, from single-layer FR4 PCB boards to double-sided PCB boards to multilayer blind and buried via PCBs. JHY can provide your prototype quickly, efficiently, and cost-effectively.
JHY is a leader in PCB prototype services in China because of our attention to detail and commitment to quality. We fabricate a complete and accurate PCB prototype, creating a sample circuit board to your specifications, which your designers can then use to make changes and test the design before you begin mass production. Failure to test and modify your design with an accurately fabricated PCB prototype could result in costly errors.
What is the PCB Prototype Service?
PCB prototypes are used across all areas of the consumer and industrial electronics industries. A PCB prototype stage helps confirm that a circuit design will work as intended once the components are soldered on a real board. In short, a PCB prototype offers a pre-production proof of concept.
A prototype PCB is often a simpler, more basic version of a finished production board, typically offering fewer advanced features and design flourishes. However, it must be an accurate, high-quality, and fully functional test version of the finalized circuit. At this stage, prototype PCB assembly should mirror the basic design, function, and component load-out of the finished production run as closely as possible.
Mistakes or oversights at this stage can prove costly if not corrected before moving on to the high-volume PCB manufacturing stage. Getting your PCB prototype done right is extremely important. Quick turnaround PCB prototypes are also of huge value to our customers: the earlier in the manufacturing process we can observe and correct any potential issues, the more time and money you'll save on the delivery of the finished product.
Request A Quick PCB Prototype Quote
Contact Our PCB Experts Today!
For decades, we have been committed to providing customers with the most reliable and trustworthy PCB prototype manufacturing services. Whether you order our bare board or choose our one-stop PCB solution service, we are proud to provide the best lead time in the industry without affecting our quality and service.
Comprehensive PCB Prototype Fabrication Services
JHY has over 10 years of experience in offering best-in-class PCB prototype fabrication services and has been a one-stop solution for quick-turnaround PCB prototype needs. We offer all in one place, from PCB manufacturing to assembly.
We offer the fastest PCB prototyping quote. We will provide you with a detailed quotation within 8 hours after we receive your files and requirements, and there is no additional hidden cost.
Rapid PCB prototype service is one of our cornerstones of PCB prototype manufacturing services. From faster quotes to fabrication, we rely on computer-aided designs along with new manufacturing techniques that serve as great visual aids in design and development. We are ever-prepared for long-term production by getting the PCB prototypes with speed, and precision.
 One of the advantages of our PCB prototyping services is their cost-effectiveness without compromising quality and speed. Our cheap PCB prototype service is the best choice for customers with limited budgets.
 The United States has a developed electronics research and development industry. We already have an amazing number of U.S. customers using our efficient PCB prototyping services.
Prototype Flexible PCB Fabrication Service
Flexible PCB fabrication service is one of our PCB manufacturing strengths. We provide low-volume flexible PCB prototype manufacturing services, and there is no minimum order requirement.
Double Sided PCB Prototype Fabrication Service
Double-sided PCBs have a definite advantage. We have the ability to manufacture highly complex double-sided PCBs and provide double-sided PCB prototyping services.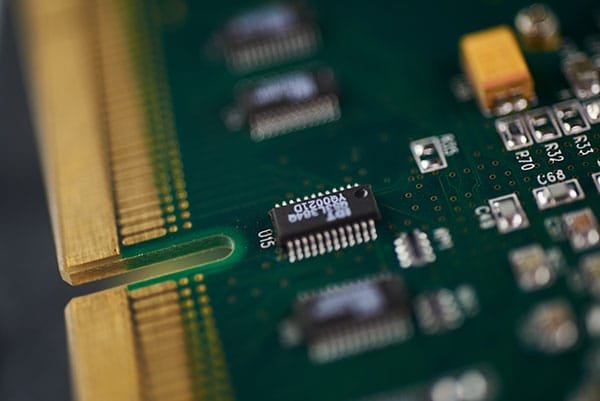 Multilayer PCB Prototype Fabrication Service
JHY has multilayer PCB stackup and manufacturing capabilities for high speed, high reliability, and high-density complex and multilayer PCB fabrication. We have been the perfect manufacturer of multilayer PCB prototype services. We provide up to 64 layers of multi-layer PCB prototype manufacturing services.
We have a wide range of metal-core PCB prototype manufacturing services and capabilities, including metal core PCB prototype manufacturing service, multilayer PCB prototype manufacturing service, and copper based PCB prototype service.
Rigid-Flex PCB Prototype Manufacturing Service
We are an experienced PCB manufacturing company working on rigid-flex PCB prototype fabrication services for various industries and applications. We deliver high-quality rigid-flex PCBs prototype service that meets your specifications and industry reliability standards.
As one of the best electronics manufacturing service providers in China, JHY provides fast turnaround and cost-effective turnkey prototype PCB assembly services, including prototype PCB manufacturing services, component sourcing services, and testing services.
PCB Prototype Service Capabilities
You know, JHY is one of the best prototype PCB suppliers in China. We have constantly focused on improving the technical capabilities and expertise in prototype to high-volume PCB manufacturing capability. One of JHY's core principles is ensuring the highest customer satisfaction through top-notch quality standards in a fast turnaround time.
Our wide-range PCB prototype service capabilities include the following:
Fast PCB Prototype Service
Due to our years of PCB prototype manufacturing service experience, JHYPCB is a reliable PCB prototype manufacturer. The PCB market always has quick demand for PCB prototypes, and JHYPCB offers fast PCB prototype fabrication services. JHYPCB supports quick-turn PCB prototype fabrication to meet the quick turnaround requirements.
2-4 Layers: as quick as 2 days
6-10 layers: as quick as 4-6 days
12-16 layers: as quick as 8-12 days
18-30 layers: as quick as 15-20 days
High Quality PCB Prototype Fabrication Service
Quality Control of PCB Prototype
Every PCB has its manufacturing instructions (MI) & test requirements. We need to provide a design for manufacturability check and follow manufacturing instructions to ensure the best quality of PCB prototype and repeat orders.
Each PCB manufacturing process will strictly conduct according to IPC standards. Our professional quality control team will verify that all manufacturing processes meet your requirements.
WHY Choose JHY PCB Prototype Services?
PCB Prototype service is necessary for new products developing, offering time and cost-saving. JHYPCB specializes in manufacturing high quality PCB prototypes. Depend on our advanced manufacturing capabilities, JHYPCB can be your best reliable prototype PCB manufacturer and supplier in China. If you need PCB prototype services for your next project, contact us. If you're ready to work with a company that can help you benefit from rapid PCB prototype services, JHYPCB is ready to help.
Frequently Asked Questions
What are the benefits of PCB prototype?
PCB Prototype fabrication service has a wide range of advantages, including:
Saving time - Spot the design mistakes early on
Saving cost - Reduce Project overheads.
Manufacturability inspection
Function test - 
Functional testing to avoid any errors in mass production.
Showcase a Minimum Viable Product.
Ensure the quality of the final product.
What are the applications of PCB prototyping?
PCB prototype is necessary and useful for testing and verification. In addition, PCB prototypes are used by startups to in making investor pitches. PCB prototype manufacturing is widely used in the following industries:
Consumer electronics prototypes
Medical equipment prototypes
Aerospace prototypes
Automotive prototypes
Military & Defense equipment prototypes
Telecommunication prototypes
Industrial equipment Prototypes
Robotics and Automation
...
Do you offer prototype PCB assembly service?
Yes. We provide one-stop full turnkey prototype PCB assembly services.
Can you offer complex PCB prototype fabrication service?
Yes, our state-of-the-art equipment and experienced staff can deal with any type of complex PCB prototype fabrication orders.
Can you offer mass production when the PCB prototype has been done?
Absolutely, JHYPCB has over 10 years of experience in offering PCB prototypes and low-to-high volume PCB manufacturing.
Get Your PCB Prototype Service
Are you looking for PCB prototype fabrication services? Please send us an inquiry to Get a Quick PCB Prototype Quote.
We understand that the PCB prototype is a crucial stage for design and development. We're the best PCB prototype manufacturer and partner you can count on.
We offer custom PCB prototype fabrication services in China, the USA, Canada, Australia, the UK, Germany, Europe, and worldwide. We've learned how to deliver quick turn PCB prototype service that helps you quickly get your product out of the design stage and into production.
As a leading prototype PCB manufacturer, we have the knowledge, experience, and technology needed to ensure your products are designed correctly, which helps you avoid costly mistakes down the road.
If you have any queries regarding our PCB prototype service or need urgent assistance, contact us for our PCB prototype services today and learn how the best prototype PCB manufacturer in China can help you. You can use the prototype PCB fabrication quote request form and submit information. Alternatively, you can email Gerber files and requirements to sales@pcbjhy.com.
We are looking forward to hearing from you.