Small Quantity PCB Manufacturer
Low-volume PCB Manufacturing Service
If you need a small-quantity PCB manufacturer that features different custom needs of the customer, such as material, volume, manufacturing process, and so on. In that case, we are the best option for you.
Low-volume PCB Manufacturer
At JHYPCB, we are leading PCB manufacturers in China with capabilities to deliver high-quality printed circuit boards according to your specifications, on time and on budget.
For over 15 years, we have been providing rapid prototyping, volume production, and assembly services to customers worldwide. Our state-of-the-art facilities are equipped with the latest fabrication and assembly technologies, allowing us to manufacture PCBs of the highest quality.
We have a customer-centric approach and work closely with you from initial inquiries to product delivery. Our team of experienced engineers provide technical support at every stage, from design reviews to manufacturing consultation.
With robust quality control and inspection processes, every PCB we deliver meets the highest standards. We are able to guarantee quick turnaround times so you can get your boards rapidly for prototyping or small batch testing.
Whether you need a few boards urgently or a larger volume for production, JHYPCB has the capabilities and expertise to fulfill your PCB requirements. Contact us today to learn more about our small quantity PCB manufacturing services.
Low-volume PCB Manufacturing Service
At JHYPCB, we utilize state-of-the-art facilities and advanced manufacturing technologies to produce printed circuit boards of exceptional quality.
Our production lines are equipped with the latest in PCB fabrication equipment from leading global suppliers. This enables us to reliably manufacture boards with fine features and high layer counts.
We have capabilities to produce PCBs in a wide range of materials, including FR-4, Rogers, aluminum, etc. Our monthly production capacity reaches 500,000 square feet of PCBs.
Quality control is integrated at every single process step. We perform over 25 rigorous quality checks during fabrication using automated optical inspection (AOI) and testing equipment.
Our assembly lines allow us to provide complete assembled PCBs, with in-circuit and functional testing. We only use components from reputable suppliers to ensure the reliability of our assembled boards.
With streamlined workflows and efficient manufacturing processes, we are able to deliver finished boards with extremely quick turnaround times. Our customers can receive their prototype boards in as fast as 24 hours.
By combining advanced facilities with seasoned expertise, JHYPCB is able to offer small-batch PCB production services with the highest quality, on-time delivery and competitive costs.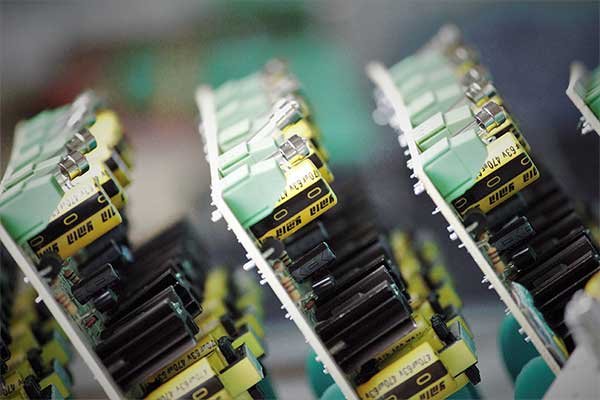 Affordable PCB Manufacturing Service
Unbeatable Prices for Low-volume PCB Manufacturing Service
At JHYPCB, we provide specialized services for small quantity PCB production, ideal for prototyping, testing and small batch manufacturing.
We are able to manufacture printed circuit boards in quantities from 1 to 1,000 pieces. Even for small orders, we utilize the same advanced production lines and quality control procedures as large volume production.
Our small-run PCB capabilities include:
Layer counts from 1 to 64 layers
Board sizes up to 2000mm x 610mm)
Materials including FR-4, Rogers, ceramic, flexible and aluminum boards
HDI boards with microvias
Quick turnaround times within 24-48 hours
We understand the needs of engineers and designers for low-cost and fast PCB prototyping. Our affordable small quantity pricing allows you to test multiple design iterations without breaking the budget.
At JHYPCB, we provide the highest quality boards even for prototype builds. There is no compromise on quality just because you need a small number of boards.
For your short-run PCB requirements, take advantage of our instant quoting, easy ordering, and rapid fulfillment.
Get instant quotes for your small PCB orders
We can help you compute the total cost of making your small quantity PCB order available to you. Our products offer you the value and quality that other PCB suppliers will not give to you. You can use the online form to submit your RFQ for custom PCB projects. You will get the precise PCB manufacture price in one or two business days. You can get directly to us by sending us an email at sales@pcbjhy.com. You can also get your quotes through mobile by contacting us at +86 13825274100.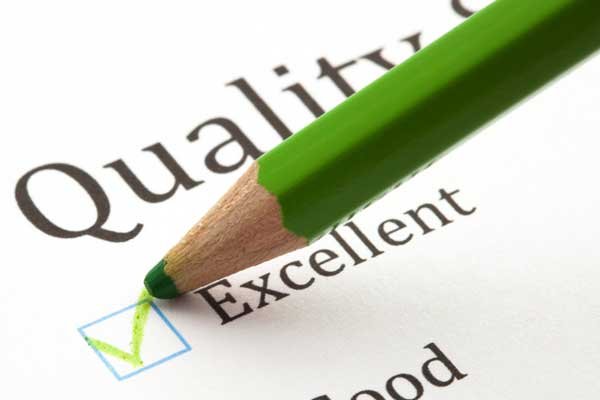 Consistent quality and value at all times
Most PCB manufacturers expect customers to always have high-volume requests before they offer quality work. This does not apply to us as we take all orders – both high and low volumes – as seriously as we should. We execute our large projects the same way we do the small quantity PCB manufacturing projects. For us, our highest priority is the satisfaction of our customers. This means that all our customers, small or big, get the same top-notch attention and service. We have one of the best in-house quality departments that go the extra mile to ensure that all PCB orders meet the demands of the customers.
JHYPCB is more than just a PCB manufacturer – we are your long-term PCB partner providing end-to-end support. Here are some of the key advantages we offer:
One-Stop Service: We offer integrated PCB services spanning design support, prototyping, volume production, and assembly. Our in-house capabilities allow us to handle your project from start to finish.
Experienced Engineering Team: Our engineers have decades of combined experience in PCB fabrication and design. They can provide expert assistance to optimize your board design for manufacturability.
Secure Manufacturing: Our facilities follow strict protocols to ensure secure handling of your designs and data. We control access, surveillance monitoring, and provide non-disclosure agreements.
Quality Assurance: We meticulously inspect every single PCB throughout the manufacturing process to detect any defects early. This allows us to maintain the highest quality standards.
Cost-Efficiency: Our optimized production workflows and purchasing power with component suppliers allows us to offer very competitive pricing, even for small batch orders.
With JHYPCB as your trusted PCB production partner, you can feel confident entrusting us with your prototyping and manufacturing needs from start to finish.
The best customer service support
We have an in-house customer support team for you to address your issues and concerns about your projects. When you outsource your small quantity PCB manufacturing projects to us, you get the best services and support. We will execute the entire project using the design specifications that you have sent. We will work to design all the PCBs, fabricate all your prototypes, and complete your small quantity PCB assembly. As a leading Turnkey PCB manufacturer, you can leave all your PCB tasks to us while you focus on marketing and promoting the end product.
Quality PCB tests for all projects
We take the needs and requirements of all our customers seriously. Whether they have ordered a small or large volume of PCB, we will work to ensure that they get the highest quality PCB tests. Over the years, we have been able to build the trust of our customers through a series of quality tests to ensure that they get only the best. Our total quality policy involves various industry-leading quality checks that we perform on our PCBs to ensure compliance with specific requirements and industry standards. We fully ensure that all manufactured PCBs meet all quality and performance expectations of the client. We also conduct in-process checks to ensure that the fabrication process is free from any errors or deviations from the original product designs and blueprints. We also conduct function testing, which is based on the specific requirements of the customer. We also build PCB prototypes for function testing. 
Get Your Custom Quote and PCBs Manufactured Fast with JHYPCB
Ready to get your PCBs manufactured with JHYPCB's reliable and fast small quantity services? Here are the next steps:
Request a Quote: Use our online inquiry form to submit your specifications and Gerber files. Or email your request to sales@pcbjhy.com
Our Sales Team Responds: We will review your specifications and provide a customized quote within 24 hours.
Confirm Order: Once you accept the quote, we will send you an invoice for online payment.
Manufacturing & Delivery: We start production quickly after payment and keep you updated on order status. Fast shipping gets your boards delivered promptly.
Excellent Support: Our support team backs you at every step, from inquiry to delivery. Contact us if you have any questions.
With JHYPCB's small quantity PCB production, you can have high-quality prototype and small batch boards manufactured rapidly.