Reliable PCB Assembly Service
As a premier LED PCB assembly partner in China, JHYPCB leverages over 10 years of expertise to deliver high-quality, cost-effective solutions tailored to your LED circuit board needs - from prototyping to volume production.
JHYPCB is a leading PCB manufacturer in China with over 10 years of experience delivering high-quality PCB prototyping and assembly solutions. As experts in LED PCB manufacturing and assembly, we provide a full range of services to support your LED circuit board needs – from rapid prototyping to high-volume production.
Our state-of-the-art facilities and stringent quality control systems enable us to manufacture LED PCBs and assemble LED boards with the utmost accuracy and reliability. Whether you need prototypes for proof-of-concept testing or mass production of LED PCB assemblies for end products, JHYPCB has the capabilities to fulfill your requirements.
With a customer-focused approach, our team works closely with you through the entire product development cycle to offer LED PCB assembly services tailored for your specifications. We are committed to continuous improvement and innovation to deliver leading-edge LED circuit board solutions while optimizing costs.
As your premier LED PCB assembly partner in China, JHYPCB is dedicated to turning your design into high-quality, fully-functional LED boards on time. Contact us today to learn how our LED PCB manufacturing and assembly expertise can help bring your project from concept to reality.
JHYPCB's LED PCB manufacturing capabilities
At JHYPCB, we have extensive in-house capabilities for efficiently prototyping and manufacturing high-quality LED PCBs. Our state-of-the-art facilities located in China are equipped with the latest technologies and equipment to produce complex, high-density LED circuit boards cost-effectively.
For prototyping, we utilize cutting-edge fabrication techniques like laser direct imaging (LDI) to create high-mix, low-volume LED PCB prototypes. Our quick-turnaround capabilities accelerate the design verification process. For volume production, we leverage optimized surface-mount technology (SMT) lines to manufacture LED PCBs in large quantities while maintaining rigorous quality control.
Strict testing is conducted throughout our LED PCB manufacturing process to ensure all electrical, mechanical, and soldering requirements are met. Optical inspection systems and automated optical inspection (AOI) enable the detection of defects early on. We also perform comprehensive functional testing on all LED boards prior to delivery.
At JHYPCB, meticulous quality control and continuous process monitoring allow us to achieve over 99% yield rates for LED PCB production. We adopt international quality standards such as IPC and ISO to guarantee the reliability of our LED circuit boards. Our commitment to quality enables us to manufacture LED PCBs capable of meeting the harsh electrical and environmental demands of LED lighting applications.
With our end-to-end capabilities, advanced production lines, and uncompromising quality management, JHYPCB is your trusted partner for scalable, high-quality LED PCB manufacturing.
JHYPCB's LED PCB assembly services
At JHYPCB, we supplement our LED PCB manufacturing capabilities by also providing comprehensive LED board assembly services. Our SMT lines enable automated assembly and soldering of SMD LEDs and other components onto the PCBs.
We utilize advanced mounting technologies for accurate, high-speed placement of tiny SMD LED components onto PCBs. For double-sided LED PCB assemblies, we perform multi-stage soldering processes to attach components on both sides of the board reliably.
Comprehensive Inspection and Testing
Post-assembly, we conduct automated optical inspection using 3D SPI technology. This allows detection of any defects after soldering components. We also perform rigorous functional testing on all assembled PCBs to validate their operation. For applications requiring protection against dust, moisture and impacts, we apply conformal coating onto assembled PCBs using precision dispensing or spray methods.
Stringent Process Monitoring
At JHYPCB, we constantly monitor key process parameters like soldering temperature profiles, component placement accuracy and PCB warp to ensure our LED board assemblies meet your specifications. Our quality engineers are involved throughout the assembly process to guarantee the reliability of our LED PCB assemblies.
With expertise in SMT assembly, inspection and testing, JHYPCB is an ideal one-stop solution for your LED PCB prototyping and production needs. Contact us today to learn more about our LED board assembly services.
JHYPCB's full turnkey solutions
At JHYPCB, we offer full turnkey solutions to streamline your LED PCB product development and fulfillment process. Our one-stop services span the entire cycle – from design, fabrication, component sourcing, assembly, and inspection to final delivery.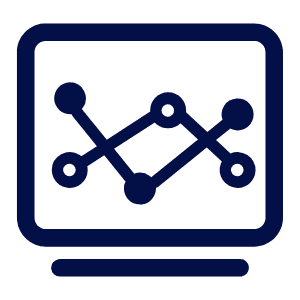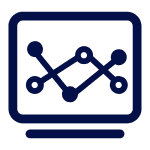 Our engineers provide guidance during the design stage to help optimize your PCB layouts for manufacturability and performance. We can conduct thermal analysis on LED circuit designs to predict heat dissipation. We also offer design for manufacturing (DFM) reviews and DFA reviews to catch any issues early before production.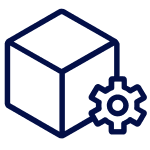 Once the design is finalized, you can leverage our quick-turnaround prototyping to verify the design before high-volume fabrication. We seamlessly transfer your approved design to our SMT lines for volume production and assembly of LED PCBs. Our manufacturing engineers offer assembly process support and test engineering services as well.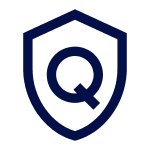 With rigorous quality checks performed during PCB fabrication, assembly, and before shipment, we guarantee reliably functioning LED PCB assemblies are delivered on time. Throughout the process, you will have a dedicated account manager providing status updates and assistance.
At JHYPCB, our turnkey solutions enable faster time-to-market for your LED products while reducing development costs and risks. Contact our experts today to discuss your project and LED PCB requirements.
There are many compelling reasons to choose JHYPCB as your trusted LED PCB assembly partner:
20+ years of experience manufacturing complex PCBs and LED circuit boards specifically
Cost-effective solutions across the entire product development cycle
One-stop shop able to meet prototyping, production, and assembly needs
State-of-the-art facilities with advanced manufacturing capabilities
Stringent quality control and testing at every stage
Highly skilled engineers and technicians focused on LED applications
Excellent customer service and technical support throughout your project
On-time delivery with quick turnaround options available
IPC, ISO, UL, and other global certifications
At JHYPCB, our LED PCB expertise enables us to deliver high-quality solutions tailored to your requirements in a cost-competitive way. Our end-to-end capabilities make us an ideal partner to streamline your LED product development and fulfillment.
We are committed to continuous innovation, process improvements, and equipment upgrades to produce the most reliable LED circuit boards at optimum costs.
Ready to get started on your LED PCB assembly project with JHYPCB? Contact us today to learn more about our capabilities and get a free quote tailored to your requirements.
You can reach our sales team via:
Phone: +86-13825274100
Email: sales@pcbjhy.com
Our technical experts can also answer any questions on our LED PCB manufacturing and assembly processes. Feel free to send us your PCB design files, BOM, assembly drawings, and other specifications to sales@pcbjhy.com to get the process started.
We will work closely with you to fully understand your LED PCBs' target specifications, quantity needs, budget, and production timeline. Based on a thorough assessment, our team will provide an accurate quote detailing the costs and lead times for fulfilling your order.
We offer competitive pricing due to our efficient in-house manufacturing. Quick-turnaround options are also available if you need prototyping or urgent delivery. Our operations team will keep you updated on order status as well.
Contact JHYPCB today and leverage our expertise to make your subsequent LED product development and launch smooth and successful.