Quick Turn Prototype PCB Assembly Services | Your One-Stop Shop for PCB Manufacturing and Assembly
Welcome to our prototype PCB assembly service! We specialize in providing high-quality PCB assembly solutions for businesses of all sizes. Our experienced team is committed to ensuring that every project we work on is delivered on time and to the highest quality standards. With years of experience in the industry, we have built a reputation for excellence and customer satisfaction.
China Prototype PCB Assembly Manufacturer
Fast Prototype PCB Assembly Service At JHYPCB
At JHYPCB, we are proud to offer a top-of-the-line prototype PCB assembly service that is designed to meet your every need. With our fast and efficient assembly process, we can quickly produce prototype PCBs that are specifically tailored to your design requirements.
Our prototype PCB assembly service is an ideal solution for designers who need to confirm whether their design meets important considerations such as functioning, DFM, DFA, DFT, and cost. By producing just a few pieces of quick-turn prototypes at a low cost, our service allows you to easily identify any bugs in your design and make necessary updates.
At JHYPCB, we have a seamless team of experts, including our experienced components sourcing specialists, PCB factory, and SMT factory. This enables us to run the fastest flexible assembly process to provide you with an inexpensive prototype PCB assembly at the fastest turnaround.
We are equipped with the latest and most advanced SMT assembly lines, which include top-of-the-line solder paste printers, pick-and-place machines, reflow soldering ovens, SPI, AOI, X-ray, and much more. This enables us to offer reliable prototype assembly for various types of PCBs, including rigid board, Alu PCB, flexible circuit (FPC), and rigid-flex PCB.
Choose our prototype PCB assembly service for your next project and experience the ultimate in precision, efficiency, and cost-effectiveness. With our commitment to quality and customer satisfaction, we are confident that you will be pleased with the results.
What is Prototype PCB Assembly?
Prototype PCB assembly service is a service offered by electronics manufacturing companies that provides a way for individuals, startups, and small businesses to get their printed circuit boards (PCBs) assembled in small quantities.
Prototype PCB assembly typically involves the following steps:
Fabrication of the PCB by a PCB manufacturer, either locally or overseas.
Procurement of the required components, either by the customer or the assembly service provider.
Assembly of the components onto the PCB using automated pick and place machines and reflow soldering equipment.
Testing and inspection of the assembled PCB to ensure it meets the desired specifications.
Prototype PCB assembly services are particularly useful for those who need a small number of PCBs for testing, validation, or proof-of-concept purposes, as the cost of assembling a small quantity of PCBs using traditional manufacturing methods can be prohibitive. These services can also provide faster turnaround times than traditional manufacturing methods, allowing customers to iterate on their designs more quickly.
Benefits of Prototype PCB Assembly Service
Prototype PCB assembly services offer faster prototyping, cost savings, improved quality, customization, technical expertise, and reduced risk. These advantages make it efficient and affordable to create high-quality prototypes, reducing the need for expensive equipment and personnel, and reducing the risk of costly errors or defects.
Prototype PCB assembly services can help to speed up the prototyping process by providing quick turnaround times. This is especially useful when working on a tight schedule or trying to meet tight deadlines.
Prototype PCB assembly services can help save money by reducing the need for expensive equipment and personnel. Additionally, they can offer bulk pricing for larger orders.
PCB assembly services use advanced manufacturing techniques and equipment, which can result in higher quality and more reliable prototypes.
Prototype PCB assembly services can accommodate a variety of customizations, including specialized materials, unique shapes, and specific components.
PCB assembly services have experts with a deep understanding of the design and manufacturing process, who can provide advice and guidance to improve the design and functionality of the PCB.
Prototype PCB assembly services can help reduce the risk of costly errors or defects in the design, as they have the tools and experience needed to catch and correct issues before they become major problems.
China Prototype PCB Assembly Supplier
Best Prototype PCB Assembly Service by JHYPCB
JHYPCB is a reliable  prototype pcb assembly manufacturer in China.
Prototype PCB Assembly Services provided by JHYPCB is your one-stop shop for all your PCB manufacturing and assembly needs. We specialize in providing high-quality electronic components and PCB assembly services to help you bring your designs to life. Our team is dedicated to providing the best possible service and support throughout your entire project.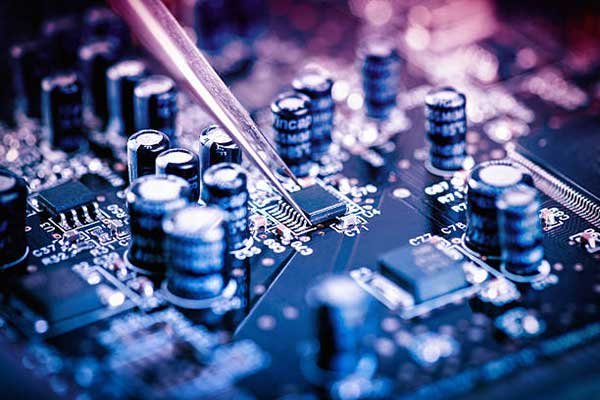 A Wide Range of PCB Assembly Capability
Surface Mount Technology (SMT) Assembly
Through-Hole Technology (THT) Assembly
Ball Grid Array (BGA) Assembly
Mixed (SMT+THT) Assembly
Rigid-Flex PCB Assembly
Flex PCB Assembly
Leaded Solder Assembly
RoHS Solder Assembly
Selective Assembly
Learn more about our PCB assembly capabilities
Turnkey PCB Assembly Prototyping
Our primary assembly business focuses on Turnkey PCB Assembly, which we offer even during prototyping. With our vast resources and expertise, we take care of all aspects of the process, from PCB prototyping to sourcing components and assembling circuit boards, all under one roof. We are equipped to handle assembly projects ranging from full turnkey to partial turnkey (consigning or kitting parts). While we offer other assembly services, we prefer to provide turnkey assembly service.
Learn more about  our turnkey PCB assembly service
High-quality PCB Manufacturing Service
Our PCB manufacturing process is designed to meet the highest standards of quality and reliability. We use only the highest quality materials and manufacturing techniques to ensure that your PCBs meet your specifications. We can produce PCBs of various sizes and complexity, from single-layer to multi-layer, and from simple designs to highly complex ones. Our PCB manufacturing process includes a range of quality control measures to ensure that every board meets our high standards.
Learn more about our PCB fabrication service
Our surface mount technology (SMT) assembly capabilities enable us to provide a wide range of manual and automated techniques to meet your specific requirements. Our advanced equipment and skilled technicians can place components of various sizes and shapes on your PCBs with precision and accuracy. We can also provide BGA assembly, lead-free assembly, and other specialized techniques to meet your needs.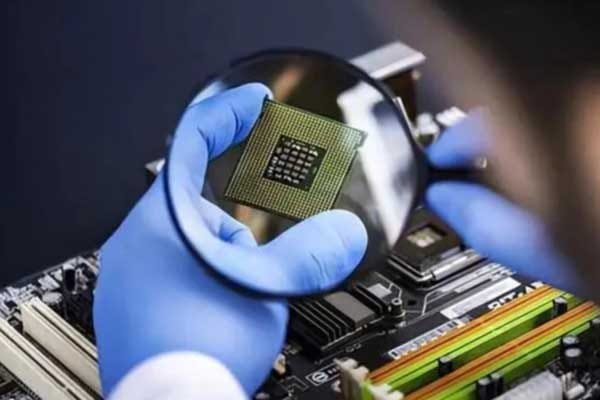 We understand the importance of using high-quality components for PCB assembly. We have established relationships with leading and trusted electronic component suppliers to ensure that we can source the highest quality components at the best possible prices. We carefully select components based on your design requirements and provide cost-effective solutions that meet your budget. This allows us to control costs while still delivering high-quality PCB assembly services. We have a rigorous quality control process to ensure that all components meet our high standards before being used in your project.
Our Design for manufacturability (DFM) check process is an essential step in ensuring the quality of our PCB assembly services. The DFM check process ensures that your design files meet our manufacturing requirements and specifications. Our experienced engineers carefully review your files to identify any potential issues that may arise during production. This allows us to catch any potential issues early in the process, saving time and resources down the line, resulting in a faster time-to-market for your products.
Before delivering PCB assembly prototypes, we will perform various testing and inspections to ensure the quality, including: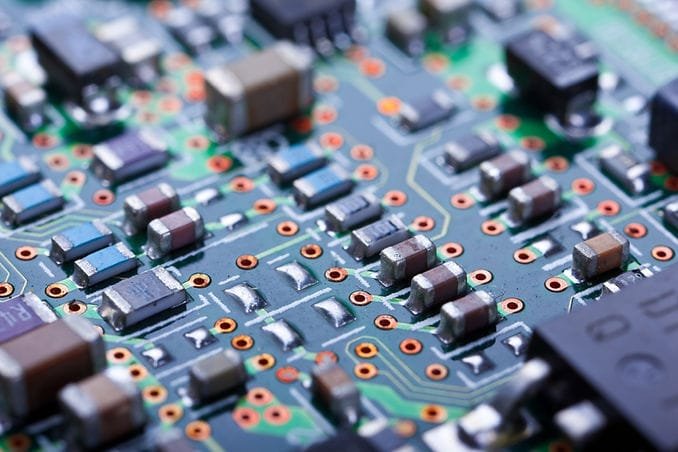 We provide comprehensive technical support throughout the entire project, from design to testing to repair. Our team of experienced engineers can provide customized solutions to meet your specific needs, including component replacement, performance optimization, and more. We are committed to providing the highest level of service and support to ensure your project succeeds.
Low Cost Prototype PCB Assembly Service
Our low cost prototype PCB assembly service provides a fast, reliable and affordable manufacturing solution for customers who need to quickly validate their circuit designs and perform initial testing. Our service utilizes surface mount technology (SMT) and through-hole technology (THT) to install electronic components, transforming circuit designs into fully functional prototypes in a short amount of time. Our team of experienced technicians and state-of-the-art automated production lines ensure high-quality and efficient assembly processes.
Our low cost prototype PCB assembly service offers many advantages, including low cost, fast turnaround time, high quality, and reliability. Our automated production lines significantly reduce labor costs, while improving production efficiency and quality. We offer flexible services that can accommodate small-batch production, which allows us to meet the specific needs of our customers. Our service is ideal for various applications, from circuit prototyping to small-batch production.
In addition to our high-quality assembly services, we also provide rigorous testing and quality control processes to ensure the reliability and consistency of our products. Our commitment to customer satisfaction is reflected in our efficient delivery and competitive pricing.
Why Choose JHYPCB as Your Prototype PCB Assembly Manufacturer?
At JHYPCB, we are known for our fast, high-quality PCB assembly services. We are trusted by companies worldwide, such as the United States (Chicago, California), the United Kingdom, Australia, Canada, Germany, France, and others, to help them produce small batches of top-level circuit boards for prototype and small-scale production.
JHYPCB uses high-quality materials and advanced technology to manufacture PCBs that meet strict quality standards.

JHYPCB offers fast turnaround times for prototype PCB assembly, with a lead time as short as 24 hours. They also offer expedited shipping options to ensure that you receive your PCBs as quickly as possible.

JHYPCB offers competitive pricing for their PCB prototype and assembly services, which can help you save money on your project.
JHYPCB provides personalized service to each of their customers, ensuring that you receive the support and assistance you need throughout the entire PCB manufacturing process.
JHYPCB has a team of experienced professionals who have the expertise and knowledge to help you design and manufacture your PCBs to meet your specific requirements.

Design for Assembly Review
As soon as your order is placed, Our Engineering Team uses the industry's best engineering software to review your design files to catch inadvertent issues that will slow or stop your project.