Getting a fast prototype made is critical when designing any new PCB. You want to be able to validate your design and catch errors early in the development process before finalizing mass production. For that, you need a quick turnaround on high-quality prototype boards. Choosing the right rapid PCB prototyping partner is key. Look for manufacturers that specialize in providing fast PCB prototype services and can deliver in 5-7 days or less. This quick turnaround time allows you to test your design, make modifications, and reiterate quickly. Companies in China are a good option as many PCB manufacturers there offer quick turnaround times for basic board fabrication. Just be sure to do your research to find a reliable, high-quality manufacturer for your fast PCB prototyping needs. The goal is to find a manufacturer that can deliver quality boards with quick turnarounds so you can get to test your design as soon as possible.
Why is a Fast PCB Prototype Important?
A fast PCB prototype is critical to the success of your electronic device manufacturing business. It allows you to quickly identify any design errors or functionality issues before proceeding to the final product. In addition, a fast PCB prototype helps you to save time and money in the long run.
One of the benefits of a fast PCB prototype is that it provides a quick turnaround time. You can get a prototype made in a short amount of time, which means that you can move on to the next phase of the design process more quickly. This can help you to beat your competitors to market and gain an advantage in the industry.
Another benefit of a fast PCB prototype is cost savings. When you have a prototype made quickly, you can identify any design issues or flaws in the functionality of the device. This allows you to make changes and improvements to the design before the final product is manufactured. Fixing issues at the prototype stage is much less expensive than having to recall or fix a final product.
Choose A Reputable Manufacturer
Once you've identified some potential manufacturers for rapid PCB prototyping, you need to vet them thoroughly before selecting your partner. Do in-depth research on each prospect. Check out their website and online reviews. Reach out to past customers and ask for referrals to get direct feedback on their quality and service. Make sure to ask specific questions about their experience receiving quick turnaround prototypes. You want to verify they can consistently deliver within your expected timeframe of 5-7 days or less. Also, ask about their quality control standards and capabilities. For fast prototyping, you still need high-quality boards that accurately match your design files. Review examples of their previous work if possible. Effective communication is essential as well. Make sure they respond promptly to inquiries and can understand your needs and expectations. Choose a manufacturer that instills confidence they can handle your rapid PCB prototyping project and deliver prototypes quickly without sacrificing quality. Taking the time to properly evaluate manufacturers will ensure you select the right partner for fast, high-quality boards.
Optimize Your Design Files
Once you've chosen your manufacturer for rapid prototyping, you need to optimize your design files to facilitate the quick fabrication of your PCB prototypes. Keep the circuit as simple as possible for your initial prototype. Only include the most essential components and features to test the core functionality. You can add to the complexity later after validating the fundamental design. Use a clear, descriptive naming convention for all your signals and components in the schematic. This will help avoid confusion during layout. Provide the manufacturer with complete Gerber files including layers for copper, solder mask, silkscreen, etc. Double check that all required files are present and error-free. The manufacturer can't expedite fabrication if they have to come back to you with questions, corrections, or requests for additional files. You want your design files to be 100% complete and accurate to enable the fastest possible turnaround time. Carefully preparing your design files is a key step for ensuring the quick delivery of quality PCB prototypes. Take the time upfront to optimize your design and provide everything needed to your manufacturer.
Communication and coordination with your PCB prototype manufacturer are crucial for an expedited turnaround. Make sure to align the expected timeframe and production schedule upfront. Confirm they have all the information needed to meet your requested delivery date. Provide them with your complete contact information so they can get in touch easily if any issues arise. Be responsive to any inquiries from the manufacturer and provide clarification or additional details quickly to avoid potential delays. Once production is underway, check in periodically for updates on the status. However, avoid excessive pinging as that can actually slow things down on their end. Always be courteous in interactions. Expect that rush orders may cost more and plan your budget accordingly. If the manufacturer indicates they cannot meet your needs, it's better to know as soon as possible. Effective communication establishes reasonable expectations, coordinates production, and sets you up for an optimized prototype delivery timeframe. Keep an open channel with your manufacturer and promptly address any requests or issues they may have.
When your PCB prototypes are ready, don't let slow shipping delay your ability to test them. Coordinate shipping details with your manufacturer ahead of time. Often, you can pay a bit extra to expedite the delivery of your boards once fabrication is complete. Options like DHL, FedEx, or UPS express shipping can significantly decrease transit time compared to standard methods. However, express shipping can cost more depending on location, weight, and other factors. Make sure to get an accurate estimate from your manufacturer on your options and the costs. Then decide if the faster transit time is worth the premium shipping rates. If budget is a major factor, you may opt for standard ground shipping to reduce costs, but this will increase the total turnaround time. In any case, make sure to provide the manufacturer with a detailed, accurate shipping address and point of contact. Confirm all logistics to ensure your packaged prototypes arrive safely and on schedule via your preferred shipping method.
Test Thoroughly Once Received
Once your rapid prototyped PCBs arrive, don't just assume everything is perfect based on a quick visual inspection. You need to thoroughly test the boards to validate your design before moving to mass production. Carefully examine the boards under magnification to check for any manufacturing defects or errors. Review the PCB layout and silkscreen markings to ensure accuracy. Test critical components like connectors and interfaces to make sure they are right. Verify any programmed firmware meets specifications and performs as expected. Comprehensively check board functionality by putting it through a range of operating conditions and use cases. Be meticulous in testing – you want to catch any issues now in the prototypes rather than after you've started mass production. Document any defects, performance problems, or design changes needed. Share feedback with your manufacturer to improve quality. Refine your design files and order another prototype iteration if needed. While thorough testing requires time and effort, it's essential to catch problems early and ensure your PCB design is ready for volume manufacturing.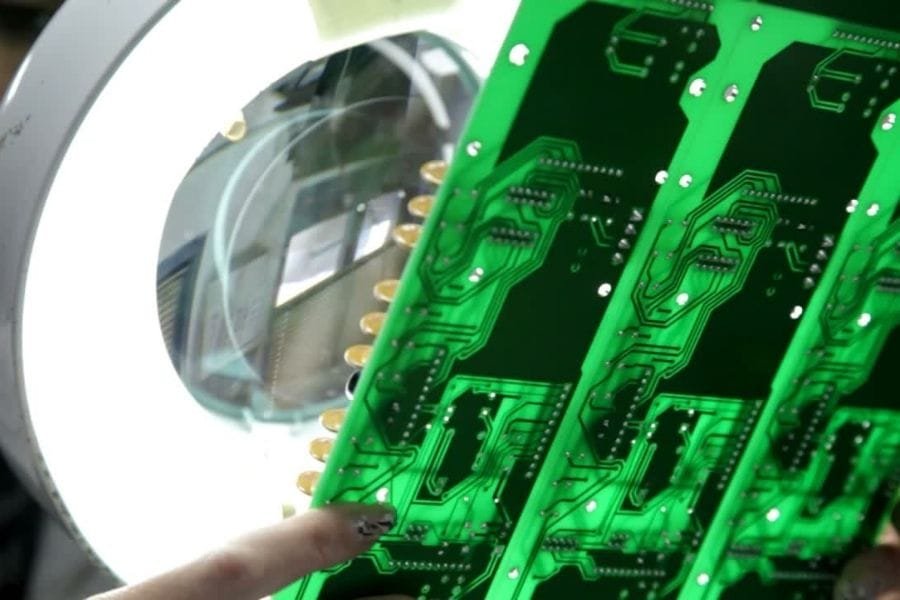 Tips to Speed Up the PCB Prototype Process
In addition to the strategies outlined above, there are several tips that you can use to speed up the PCB prototype process:
Plan: Planning is crucial to getting a fast PCB prototype. Make sure that you have all the necessary components and materials ready to go before submitting your order.

Choose the right manufacturing method: Choosing the right manufacturing method is important. Some methods are faster than others, so make sure to choose the method that best suits your needs.

Consider the size and complexity of your design: The size and complexity of your design can impact the speed of the PCB prototype process. Keep your design simple and compact to speed up the process.

Optimize your PCB layout: Optimizing your PCB layout can help to speed up the manufacturing process. A well-optimized layout can help to reduce the number of layers needed, which can save time and money.

Use simulation software to test your design: Simulation software can help you test your design before submitting it for manufacturing. This can help you to identify any issues or flaws in the design before it is manufactured.
Common Mistakes to Avoid When Getting a Fast PCB Prototype
There are several common mistakes that you should avoid when getting a fast PCB prototype:
Neglecting to plan ahead: Failing to plan ahead can lead to delays in the PCB prototype process. Make sure to have all the necessary materials and components ready to go before submitting your order.

Choosing an unreliable manufacturer: Choosing an unreliable manufacturer can result in poor quality PCB prototypes, delays, and increased costs. Do your research and choose a reputable manufacturer.

Not double-checking the design: Failing to double-check the design can lead to errors and delays in the PCB prototype process. Take the time to review and double-check your design before submitting it for manufacturing.

Overcomplicating the design: Overcomplicating the design can lead to delays and increased costs. Keep your design simple and focused on the necessary functionality.

Ignoring test results: Ignoring test results can lead to issues with the final product. Make sure to address any issues or flaws identified in the prototype testing phase before moving on to manufacturing the final product.
Recommended fast PCB prototype manufacturer
If you're looking for a reliable and efficient PCB prototype manufacturing service, look no further than our company. With years of experience and a commitment to quality and customer satisfaction, we can help you get the fast PCB prototypes you need to take your business to the next level.
In addition to our fast PCB prototype manufacturing service, we also offer a wide range of other PCB manufacturing and assembly services, including high-volume production runs and turnkey solutions. We use the latest technology and equipment to ensure that every PCB we produce is of the highest quality and meets your exact specifications.
At our company, we pride ourselves on our commitment to customer service and satisfaction. We work closely with our clients to ensure that we understand their needs and deliver results that exceed their expectations. From start to finish, we'll be there to answer your questions, address your concerns, and provide you with the best possible service.
So if you're in need of fast PCB prototype manufacturing, or any other PCB manufacturing or assembly service, look no further than our company. Contact us today to learn more about how we can help you take your business to the next level. We look forward to working with you!
In conclusion, a fast PCB prototype is essential to the success of your electronic device manufacturing business. By following the strategies and tips outlined in this article, you can speed up the PCB prototype process, avoid common mistakes, and save time and money in the long run. Remember to choose a reputable manufacturer, double-check your design, simplify your design, and plan ahead to ensure that you get a high-quality PCB prototype quickly and efficiently.
Overall, getting a fast PCB prototype requires a combination of careful planning, effective strategies, and attention to detail. By taking the time to properly prepare and work with a reputable manufacturer, you can ensure that you get a high-quality PCB prototype quickly and efficiently, allowing you to move on to the next phase of the manufacturing process with confidence.