Add a header to begin generating the table of contents
The use of LED lighting and electronics has exploded over the last decade. With advanced LED technology and lower costs, LED lighting has become ubiquitous in our homes, offices, stores, and cities. According to market research, the global LED lighting market size was valued at USD 57.5 billion in 2021 and is projected to grow at a compound annual growth rate (CAGR) of 10.7% from 2022 to 2030. This rapid growth is driven by the many benefits of LEDs such as energy efficiency, long lifetime, durability, and flexible lighting design.
Driving much of this LED innovation are custom designed LED printed circuit boards. LED PCBs allow for creative and compact integration of LEDs into lighting products and systems. With surface mount device (SMD) LEDs assembled directly onto PCBs, lighting manufacturers can optimize the layout and placement of LEDs for brightness, power efficiency, and light direction. The PCB substrate also aids with heat dissipation to promote LED longevity. In essence, LED PCBs enable customized and high-performing LED lighting solutions not possible with standard off-the-shelf LED bulbs and fixtures.
The many unique advantages of LED PCB technology make it the perfect choice for a vast range of LED lighting applications today. In this blog, we will explore the most common applications for LED PCBs and the benefits they offer for enhanced LED product design. Whether you are looking to create an innovative LED display, automotive lighting, or any other LED-based lighting system, a custom designed LED PCB provides the ultimate foundation for your product development.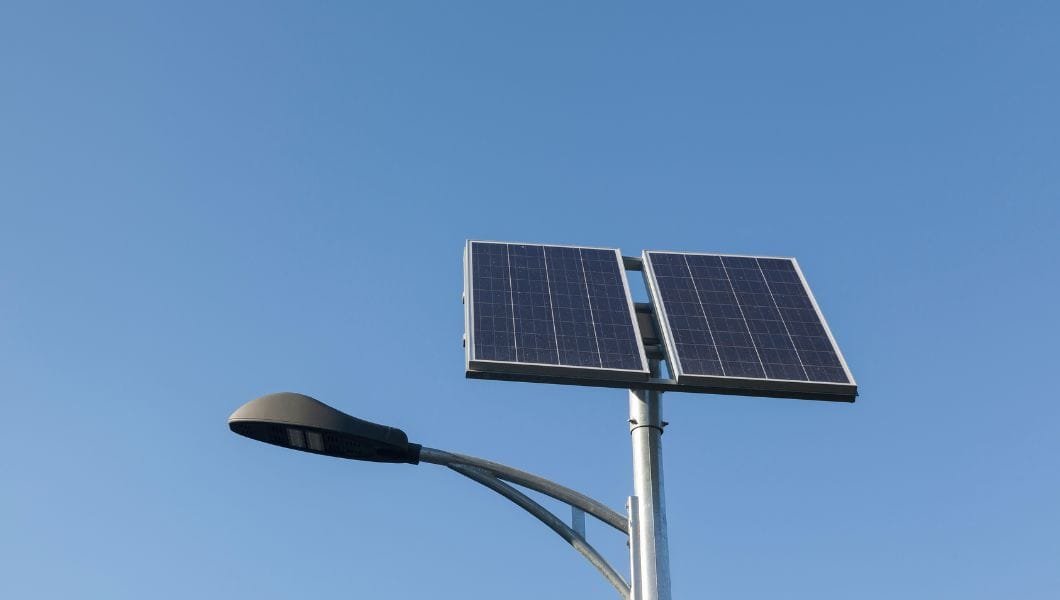 LED PCBs are being utilized in a diverse range of LED lighting applications. Some of the most common include:
Lighting – LED PCBs are revolutionizing lighting design in bulbs, fixtures, lamps, and more. Manufacturers can densely pack small SMD LEDs onto PCBs, creating LED bulbs and fixtures that provide high luminosity in compact form factors. This allows for smaller lighting designs like MR16 and GU10 LED bulbs. The PCBs also allow lighting engineers to customize the placement and distribution of LEDs to achieve wide beam angles and directional lighting.
Signage – For LED-based signage like indoor/outdoor signs, billboards, displays, and marquees, LED PCBs enable uniform and ultra-bright designs. The PCB acts as a consistent backbone to evenly distribute LEDs in the sign while also integrating the necessary control electronics. This results in bright, consistent, and dependable performance crucial for commercial LED signs.
Automotive Lighting – LED PCBs are increasingly being used in automotive applications like headlights, brake lights, turn signals, and interior lighting. The rigid and reliable PCB foundation along with thermal management enables LEDs to withstand automotive environments. LED PCBs also allow flexible configurations to meet automotive lighting requirements within limited space.
Consumer Electronics – Small LED PCBs are ubiquitous in consumer electronics like phones, TVs, and other devices. They enable screen backlighting, indicator lights, and display illumination all in a compact and energy-efficient manner. Some benefits are high brightness, thin/compact form factor, and reduced electrical noise.
Medical Devices – Due to their brightness and directional lighting ability, LED PCBs are ideal for surgical lighting, medical headlamps, dental equipment, and other healthcare equipment. Medical device makers rely on LED PCBs to integrate clean and focused lighting in a reliable way.
The broad range of LED PCB applications highlights the versatility of the technology. For any LED lighting need, an LED PCB can deliver an optimized foundation.
LED PCBs offer significant benefits that make them advantageous for LED product and lighting designs:
High Luminosity and Efficiency – By directly soldering SMD LEDs onto PCBs, lighting engineers can achieve higher lumen output compared to using discrete LED components. This also results in greater energy efficiency.
Compact Design – LED PCBs allow dense mounting of LEDs in a small footprint, achieving high brightness in compact lighting solutions. The PCB substrate with thin copper layers also promotes a slim form factor.
Reliability and Long Lifetime – The PCB provides a sound mechanical structure to withstand vibration, shock, and thermal cycling. This results in reliable and long-lasting operations with typical lifetimes of 50,000 hours or more.
Directional Lighting Ability – SMD LED placement on PCBs can be tailored to produce specialized beam patterns, angles, and directional lighting. This is useful for applications like spotlights and track lighting.
Color Mixing and Control – For tunable color LED products, the PCB readily enables color mixing by arranging different LED colors in an optimal layout for uniform and quality light.
Thermal Management – PCBs allow the integration of thermal vias, pads, and planes to conduct heat away from the LEDs to sinks and surfaces. This controls LED junction temperature for longevity.
Clearly, LED PCB technology provides significant design, performance, and reliability advantages that maximize the benefits of LED lighting. From high luminous efficiency to design flexibility, LED PCBs truly unlock the potential of LEDs.
Custom LED PCB Design Considerations
When designing a custom LED PCB, there are important factors to consider:
Thermal Management – Managing heat dissipation is crucial for LED reliability and luminous efficiency. The PCB design should incorporate thermal vias, pads, and planes to conduct heat from the LEDs to heat sinks or chassis. Using a well-designed MCPCB (metal core PCB) optimized for thermal performance is recommended.
Optimal LED Placement/Layout – LEDs should be strategically placed to achieve the desired beam pattern, and light distribution, and minimize thermal hotspots. Using software simulation and prototyping can help optimize the layout.
Matching LEDs and Drivers – The LEDs and LED drivers must be compatible with voltage and current requirements. The PCB design must connect the drivers and LEDs appropriately.
High-Frequency Design – PCB layout for LEDs should minimize electrical noise, interference, and voltage drops. Keeping traces short and minimizing loops is important.
Prototyping and Testing – Prototyping PCB designs with a small number of boards enables validation of thermal performance, luminosity, and other parameters before high-volume production.
Design for Manufacturability – The PCB design should follow manufacturing design rules to ensure producibility, quality, and yield. This includes design for assembly factors.
Following LED PCB design best practices requires experience and know-how. Partnering with an expert LED PCB manufacturing partner helps ensure your design leverages the full capabilities of LED PCB technology.
In summary, designing and manufacturing high-quality LED PCBs relies on thermal management, LED layout, matched electrical design, prototyping, and manufacturable design. With the right PCB partner, your company can leverage custom LED PCBs to create next-generation LED lighting solutions.
Creating the Perfect Custom LED PCB
JHYPCB specializes in manufacturing high-quality custom printed circuit boards tailored for LED lighting applications. With over 15 years of experience, we have developed specialized capabilities and processes to produce custom LED PCBs that meet the unique demands of the lighting industry. We utilize thicker copper layers and aluminum substrates to ensure proper thermal management of LEDs. Our factory can manufacture double-sided, multilayer, and flexible PCBs to support the most complex circuit and design needs. We meet the tight tolerances and smooth surface finishes that lighting PCBs require through precision manufacturing. Our testing procedures, like 100% flying probe testing, guarantee the reliability and performance of every PCB produced. Throughout production, from prototype to high-volume manufacturing, we utilize automation and advanced technology to ensure quick turnaround times while maintaining rigorous quality control. JHYPCB is committed to providing manufacturing excellence for custom LED PCBs. Our engineering team is ready to discuss your project's specifications and requirements to produce custom PCB solutions tailored for your lighting application.
JHYPCB's Custom LED PCB Manufacturing
At JHYPCB, we specialize in manufacturing high-quality custom LED PCBs tailored to meet our clients' specifications and performance requirements. With over 15 years of experience producing PCBs for LED lighting, our skilled engineering team has accumulated in-depth knowledge of the technical considerations unique to these applications. We utilize cutting-edge manufacturing technologies and processes purpose-built for LED PCB fabrication, including automated SMT assembly, precise multi-layer lamination, specialized testing procedures, and more. Our factory can produce high-mix, low-to-highvolume production runs while maintaining rigorous quality control. We offer quick turnaround times thanks to our streamlined processes optimized for custom LED PCB manufacturing. Whether you need prototypes to test new designs or mass production of an existing PCB, we can manufacture your custom LED boards with the highest reliability and consistency. Our commitment to continuous improvement ensures we stay at the forefront of LED PCB fabrication technology. Contact our engineering team to discuss your project and how JHYPCB can help build the perfect custom PCB solution for your lighting needs.
LED PCB technology enables lighting innovation across many applications from lighting fixtures to automotive designs. The unique benefits of LED PCBs — high luminosity, reliability, directional lighting, and color control — empower LED lighting engineers to keep pushing new boundaries.
With each LED application, factors like thermal design, optimal LED layout, and matching drivers need to be considered when designing an LED PCB. Prototyping and testing allow for fine-tuning of the design for maximum performance. Partnering with an experienced LED PCB manufacturer helps navigate the design process.
At JHYPCB, we specialize in providing custom LED PCB solutions tailored to your specific lighting needs. Our engineering experts can assist with your design to ensure your LED PCBs achieve the required functionality, quality, and cost targets. With our advanced manufacturing capabilities, we can deliver high-performing LED PCB prototypes and volume production runs adhering to your timeline requirements.
Contact our team today to discuss your LED lighting project and how custom LED PCBs can enable you to deliver the next generation of LED illumination products. We look forward to helping you capitalize on the growing LED PCB opportunity.