Low Volume & Small Batch PCB Assembly In China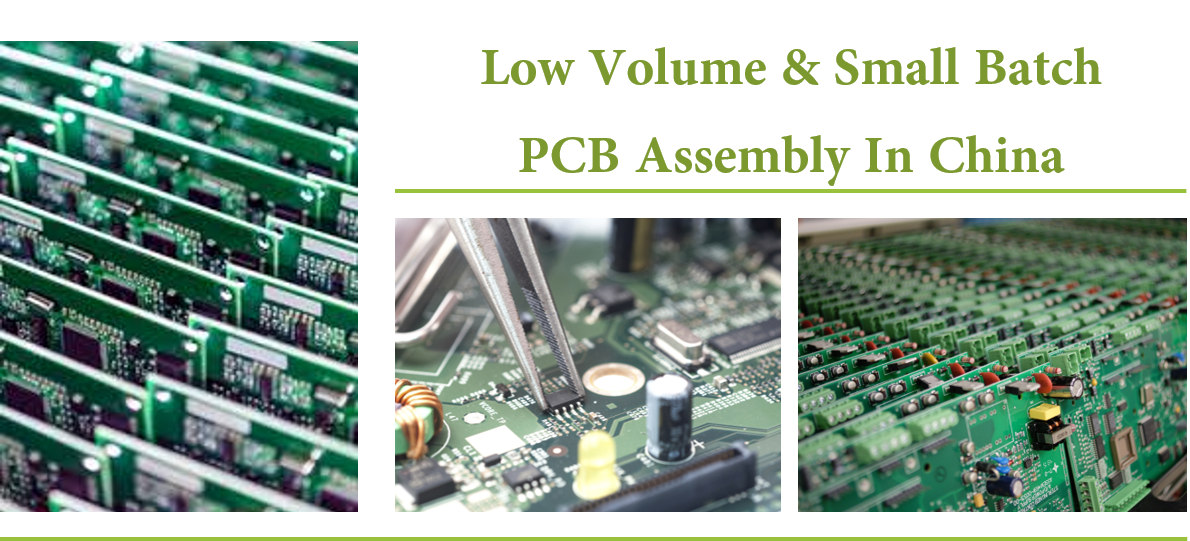 Low volume PCB Assembly refers to a small batch of circuit board assemblies. JHYPCB offers full-turnkey Complete PCB Assembly services in low volumes, including PCB Fabrication, Parts Procurement, Final Assembly, testing and delivery. We are equipped with advanced manufacturing facilities to handle the toughest jobs meeting the quality as expected. Being a leading manufacturer In China, offering low volume PCB assembly services, we assure that your assembly job is entirely risk free, and is completed in quick turnaround time.
JHYPCB provide the following types of assemblies:
PCB Assembly Process
Surface Mount (SMT) Assembly
Through Hole Technology Assembly
BGA PCB Assembly Services
Mixed Technology PCB Assembly
Low Volume & Small Batch PCB Assembly Service Offerings
We offer the following services to improve the quality of low and small batch volume PCB assembly.
Design for Manufacturing Services (DFM): With this service, we ensure that the production process is running smoothly and speedily without any error. To make this happen, the experts at Sierra carefully analyze and validate the clients` documents such as Bill of Materials (BOMs), circuit diagrams, Gerber files, and assembly drawings. We also work closely with customers to understand their requirements before ordering the parts for the production and starting the fabrication process. Therefore, our Design for Manufacturing Services (DFM) helps reduce errors, speed up the assembly process, whilst enabling us to deliver the product without any delays and at a low price.
Design for Testing Services (DFT): To facilitate your circuit board testing process and provide suggestions on where to place test points throughout your circuit board, JHYPCB employs a Design for Testing (DFT) service. References regarding probe types, fixtures, and testing limitations are provided by this service. The DFT service will validate that your testing requirements, problem detection processes, problem-solving instructions, and other references are well-designed.
Pre-production Test Boards: To avoid the hazards and extra expense of reworking, JHYPCB will initially produce a limited number of circuit boards and dispatch them to you for examination before manufacturing the whole order. On confirmation of an order for complete production, we will check all manufactured circuit boards, and verify the ball grid array and the quality of the leadless component assembly by means of an X-ray inspection device. PCBs will not be shipped until all areas of concern have been addressed.
Why Choose us to Build your Low Volume PCB Assembly
Our capability in low volume PCB assembly services include the following:
Multiple assembly lines: We have multiple assembly lines, fully automated surface mount lines to meet the most demanding of customer requirements. We Can handle single, double sided SMD assembly.
Prototype PCB Assembly: We provide prototypes even for high density Printed Circuit Board assemblies, as soon as the design is finalized. This helps the customers get an idea of how their PCBs look in the final stage.
Abundant assembly experience: We are experienced in working with a vast range of materials, and have excellent expertise in hand and wave soldering.
Highly experienced quality team: We have a highly experienced quality team who stringently check the entire circuit board assembly to ensure the components are working as per the client's requirements.
Design Changes: Prototypes are tangible products, which help customers understand how their PCBs are going to look during the final stage. These prototypes allow clients to decide whether they want to proceed with the large production of PCBs.
Rigorous Testing and Troubleshooting: All prototypes undergo rigorous testing before leaving our premises. This assures clients that the PCBs will work as expected.
Quality Assurance: All small batch PCB assembly undergoes rigorous quality checks and inspection before they are dispatched to the customers'end. We use advanced testing equipment to ensure the components are working as per the client's requirements. Also, we check if certain components need repair, or need to be replaced.
Competitive Prices: We conduct our services in our state-of-the art facility. Our tested and proven procedures help reduce errors, speed up time to market, and minimize waste.
We Provide Continuous High Quality Low-Volume Assembly Services
Unlike many of our competitors, we can handle every aspect of your project, including PCB component procurement, fabrication and assembly, and we can do it at a much lower cost than you will find anywhere in the United States or Europe without quality compromised. As a single-source PCB Manufacturing entity, we can save you the time and hassle of having to locate and deal with multiple suppliers. Even better, there's no minimum order quantity required
Add to that the difficulty of pinning down the person you need to talk to when there`s a problem anywhere in the process. It`s so much easier to have everything under one roof. That`s what you get when you partner with PCBCart. We work with your design specifications, fabricate your prototypes, design your PCBs and finish your low-cost small batch PCB assembly. No running around trying to pull it all together. You tell us what you need, and we make it for you fast, so you can concentrate on the actual business of putting together, marketing and selling your product.
We're Always Ready to Discuss Your PCB Assembly Project
When it comes to low-cost Printed Circuit Board Assembly, PCBCart is the only logical choice. We pay the same care and attention to our small quantity PCB assembly work as we do to all of our PCB fabrication and other PCB-related services.
If you have a low-volume PCB assembly job, we can handle it right now with quality and value you won't get from other PCB suppliers. Click the button below to submit RFQ for your Custom Printed Circuit Board assembly demand. We'll give PCB Assembly price within one to two business days.
Industries We Serve
With these capabilities, we make highly reliable low volume printed circuit board assembly with best combination of faster lead times and competitive pricing. Due to our commitment to continuous improvement and assurance of quality, we have gained vast customer base for low volume PCB assembly services from the following markets:
Marine
LED Lighting Smart Systems
Medical
Telecommunication
Defense
Military
Semiconductor
Frequently Asked Questions
What assembly services do you provide?
We provide PCB assembly for Multilayer PCB, Rigid PCB , Flex PCB , Rigid-Flex PCB, and Metal Core PCB, etc.
Do you have quick-turn PCB assembly?
Yes, we have quick-turn PCB assembly. Apart from that we also assemble flip chips and 0201 chips. We use lead-free solder technology and provide alternative PCB finishes.
Can we provide design and engineering support?
Yes, we provide complete design and engineering support for PCB manufacturing and PCB assembly, backplane assembly, assembly of memory and optical modules, enclosure assembly, integration of hardware and software, and reliability testing.
Do you use automated machinery for PCB assembly?
Yes. We have fully automated screen printers with 2-D vision. We use an automated 3-D solder paste inspection. We use fully automated pick and place equipment for handling 01005 chips and micro-BGAs
Do you use machines to place components?
Yes, we use fully automated machinery for ensuring precision and repeated installation. After placement of parts, they are soldered by automated wave/reflow soldering machines.
For more PCB Assembly FAQ, please click here: PCB Assembly FAQ.
Learn more informations
Prototype PCB Assembly Services
How to Mixed Technology PCB Assembly
How to start to Prototype PCB Assembly
Introduction About Single-sided and Double-sided SMT Assembly
How to ensure a smooth PCB assembly
How to Reduce PCB Assembly Cost
Looking for ideal PCB Assembly Low Volume Manufacturer & supplier ? We have a wide selection at great prices to help you get creative. All the Low Volume PCB Assembly are quality guaranteed. We are China Origin Factory of PCB Assembly Cheap. If you have any question, please feel free to contact us.
Product Categories : PCB Assembly Service