Rigid Flex PCB Prototype fabrication & manufacturing

We are your one-stop China PCB supplier for rigid-flex and flex PCBs prototype. We are a high quality quick turn prototype flex and rigid-flex PCB Manufacturer. Please call or submit your Gerbers/specs today for a fast and secure quote.

Rigid Flexible Circuit Board Overview

Rigid Flexible circuit Board have been used in the military and aerospace industries for more than 20 years. In most rigid flex circuit boards, the circuitry consists of multiple flexible circuit inner layers selectively attached together using an epoxy pre-preg bonding film, similar to a multilayer flexible circuit. However, a multilayer rigid flex circuit incorporates a board externally, internally or both as needed to accomplish the design.

Rigid Flexible circuit Board combine the best of both rigid boards and Flexible Circuits integrated together into one circuit. The two-in-one circuit is interconnected through plated thru holes. Rigid flex circuits provide higher component density and better quality control. Designs are rigid where extra support is needed and flexible around corners and areas requiring extra space.

While the design options are endless when combining rigid boards with flexible circuits, we have provided you with rigid flex combinations that are most commonly utilized.


Advantages of Using Flex and Rigid Flex Circuits
Higher flexibility
Lower mass/weight
Small package size allows more compact devices
improves resistance to movement and vibration
The board can bend to the desired applicable shape
High tensile strength allows significant warping/deformations without breakage
Can be bent to 360 degrees – allows 3-dimensional packaging scheme
Can easily withstand harsh environments
Can replace traditional wiring bunches
Reduces assembly errors
Better control over impedance/inductance
Improves heat dissipation and airflow
Applications of Rigid Flexible circuit Board
There are two fundamental structural applications that must be understood about the flexible component of a rigid flex
Static Application – An application where flex circuits are needed only to install the circuit and fit it into its application (also known as flex-to-fit or flex-to-install).
Dynamic Flexing Applications – A situation where the flex circuit area itself is dynamically flexed for any number of reasons above and beyond a simple install.
It will be key to understand some background on Rigid flex circuits:
Advances in Rigid Circuit Board technology has broadened the applications on electronic products from computer, communication, and consumer electronics, to automotive, medical, and military electronics.
Increasing demand for more powerful and smaller products drives the need for multiple layers to accommodate denser, finer line width and spacing and smaller hole sizes.
Materials of Rigid Flexible circuit Board
Conductors
– Copper is the most widely used conductor and comes in various thicknesses to meet each customer`s requirements. Conductor options include:
1, Rolled annealed (RA) copper
2, Electro deposited (ED) copper
Adhesives
– Adhesive selection depends on customer needs and conductor thickness. Common adhesives include:
Epoxy
Acrylic
Pre-preg
Pressure Sensitive Adhesive(PSA)
Adhesiveless base material
Insulators
– Flexible substrate (base) and cover lay materials are available in a variety of thicknesses. Common insulators include:
FR-4
Polyimide
Polyester, Polyethylene Naphthalate (PEN), and Polyethylene Terephthalate
(PET)
Solder mask
Flexible solder mask
Photo image-able cover lay (PIC)
Finishes
– The final finish depends on each customer`s assembly requirements and the application of the finished product. Common finishes include:
Solder (Tin/Lead or RoHS compliant)
Tin
Immersion nickel/gold
Hard nickel/gold
Wire bondable gold
Organic: Entek or Organic Solderability Preservative (OSP)
Silver
Carbon
We Are Here For You

At JHY PCB, our engineers are always available throughout the design process to ensure quality and consistent manufacturability. We also offer on-line assistance for impedance calculators, layer stacking assistance, and design for manufacturability (DFM) to further ensure your satisfaction.

As an experienced manufacturer of Flex and Rigid-Flex PCBs, Rush PCB has you covered. We are one of the most well-known manufacturers of Flex and Rigid-Flex circuit boards, and we have the capability to fabricate you designs based on your specifications and application requirements.

PCB Manufacturing services

Rigid-flex PCBs - High quality rigid-flex Printed Circuit Boards.
Flex PCBs - Fully Flexible Printed Circuit boards for all markets.
High Density Interconnect PCBs (HDI PCBs) - Circuits with high reliability and performance.
Multilayer Flex Circuits - Single, double, and multilayer flex and rigid-flex circuits.
PCB production Markets served
Medical - Diagnostic hardware, medical electronics and medical imaging devices.
Industrial & Commercial - robotics, consumer electronics and LED lighting applications.
Telecommunications - High frequency chip carriers and fiber-optic communication products.
Automotive - Camera modules, lighting and other automotive electronics.
Rigid flex PCB Prototype
manufacturing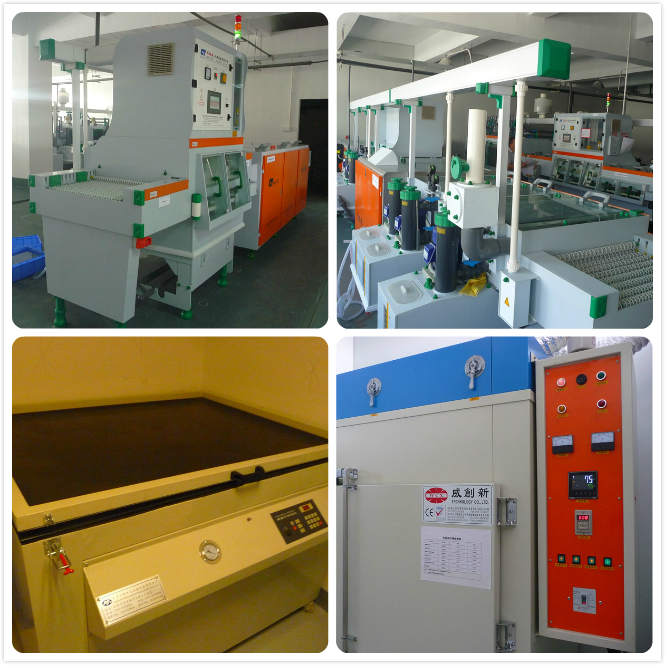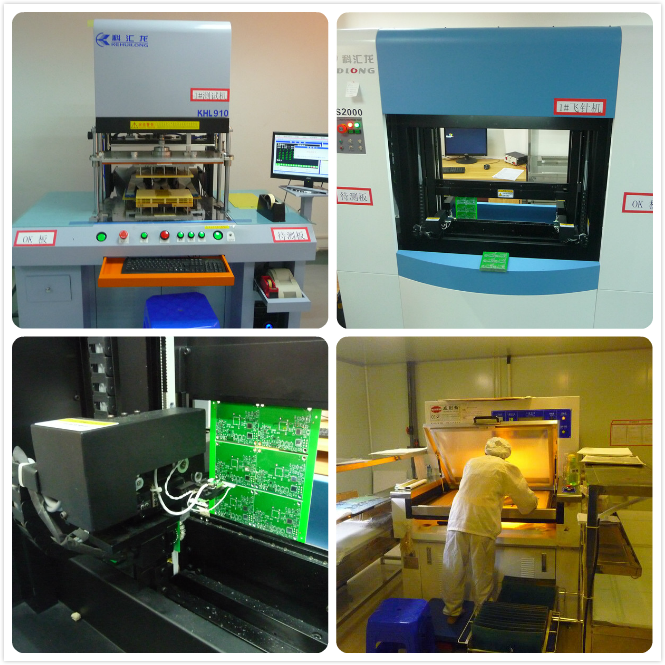 Rigid Flexible circuit Board Highlighted manufacturing Capabilities

As an ISO 9001 leading prototype-to-production Flexible PCB manufacturer, we have flex and rigid- Flex PCB capabilities that other companies can't compete with.
We also offer extremely fast quick turn flex circuit prototyping services. View our full flexible and rigid-flex capabilities or contact us to learn more.
Learn more about JHY PCB by exploring the manufacturing capability of Rigid Flex PCB below. We can do more than you can imagine.
Item

Manufacturing Capability

PCB Layers

1 - 12layers

Laminate

Flexible part: DuPont PI, Shengyi PI

Rigid part: PI/FR4

Maximum PCB Size(Length x Width)

406*610mm

Board Thickness

≤3.2mm

Finished board thickness tolerance

±2mil(±0.04m)

Copper Thickness

0.3oz - 1.0oz or higher

Min Tracing/Spacing

2.5mil/2.5mil

Min. Annular Ring

4mil

Min. Drilling Hole Diameter

8mil(0.2mm)

Min. hole size

8mil(0.2mm)

Min. finished via diameter

6mil(0.15mm)

Tolerance of dimension

3mil(0.076 mm)

Solder Mask Color

Green, White, Blue, Black, Red, Yellow

Silkscreen Color

White, Black, Yellow

Surface Finish

OSP

HASL(Hot Air Solder Leveling)

HASL Lead-Free

Flash Gold

ENIG (Electroless Nickle/Immersion Gold)

Immersion Tin

Immersion Silver

Special technologies

Impedance Control+/-10%

Gold fingers

Stiffener (PI/FR4)

Peelable solder mask



We've got you covered for both prototype and production quantities.
With Flex PCB, you skip the PCB brokers and go straight to the source. Directly where your production run will be in China (We are Flexible PCB manufacturing facilities in China). This allows you to know what materials and components are most effective during large volume PCB fabrication runs.
It's not just our prototype-to-production manufacturing capacity that makes Flex PCB different; our technical, engineering, procurement and customer services gives us a competitive advantage.
Do you need inventory stocking for your flex or rigid-flex PCBs?
Get pull and push inventory that meets your specific needs. Order in high volume, but let us manage your inventories with fast and just in time deliveries.
We also provide flex and rigid-flex PCB Assembly services that reduces your vendor count, production delays, and quality issues. From single component to complicated box builds, let Flex PCB do your component sourcing, assembly, and testing.
Looking for ideal Rigid Flex PCB Board Manufacturer & supplier ? We have a wide selection at great prices to help you get creative. All the Rigid Flex PCB Cost are quality guaranteed. We are China Origin Factory of Rigid Flex Printed Circuit Boards. If you have any question, please feel free to contact us.
Product Categories : Rigid Flex PCB