Multilayer PCB has three or more conductive copper foil layers. Multilayer Circuit Boards developed electronics industry by offering a more dynamic range of interconnections and applications, particularly mobile devices and high-functioning electronics
People prefer it as it has below advantages.
Assembly Density is higher.

Size is smaller

Weight is reduced.

Design functionality is improved.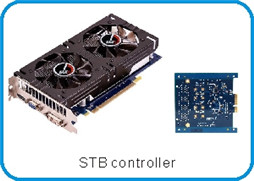 If size and weight are not key factors in PCB design, Single Layer PCB or Double Layer PCB is recommended as they are more cost effective.
Please see below Multi-layer PCB Diagram, it shows constructions clearly.