Double Sided PCB - Double-Sided PCB

While single-sided PCBs are simple and ideal to use when possible, many circuits require two sides. Double-sided PCB boards offer a wide variety of possibilities for circuit board designers because they have more surface area and flexibility when routing traces. Using two sides instead of one also allows for a smaller board size overall, which can be important when building small-scale, integrated devices.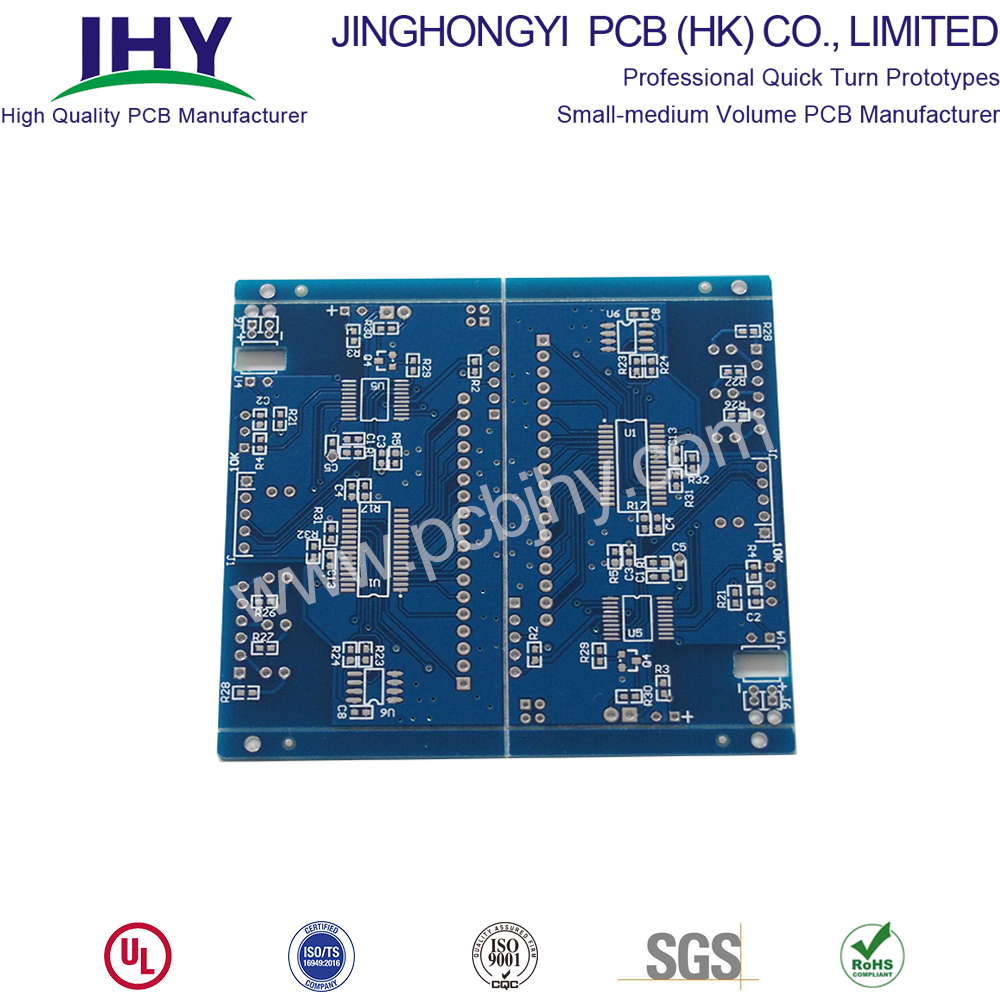 What is Double-Sided PCB?
Strictly speaking, the Double-Sided PCB is one kind of the important PCB boards which is useful in PCB industry. They allow for the routing of traces around each other by jumping between a top and bottom layer by way of vias. Generally speaking, There are lines on both sides! The common PCBs can be seen such as,
Rigid PCB
,
Flexible circuit board
,
Aluminum PCB
and
Metal Core PCB
.
It need circuits on both sides. Via is the holes on boards, coated with metal and it can connect wires on both sides. Because the area of Double-sided PCB is twice as large as the Single-sided PCB, and because the wiring is interleaved, which is better suited for circuits that are more complex.
Someone may feel confused that if one Double-sided PCB, wires on both sides while Electronic parts only one side, is this a Double-sided board or a single onel? The answer is obvious. This kind of board is a Double-sided board, it's just install a component on the Double-sided board.
Double sided circuit boards are one of the most popular types of PCBs as they enable manufacturers to produce more complex circuits, which can benefit uses in higher technology applications and electronics. There is an abundance of applications and electronics which double sided PCBs can be used in including: lighting systems, vending machines, amplifiers, car dashboards, and many more.
Double Layers PCB expands design capability and reduces physical sizes.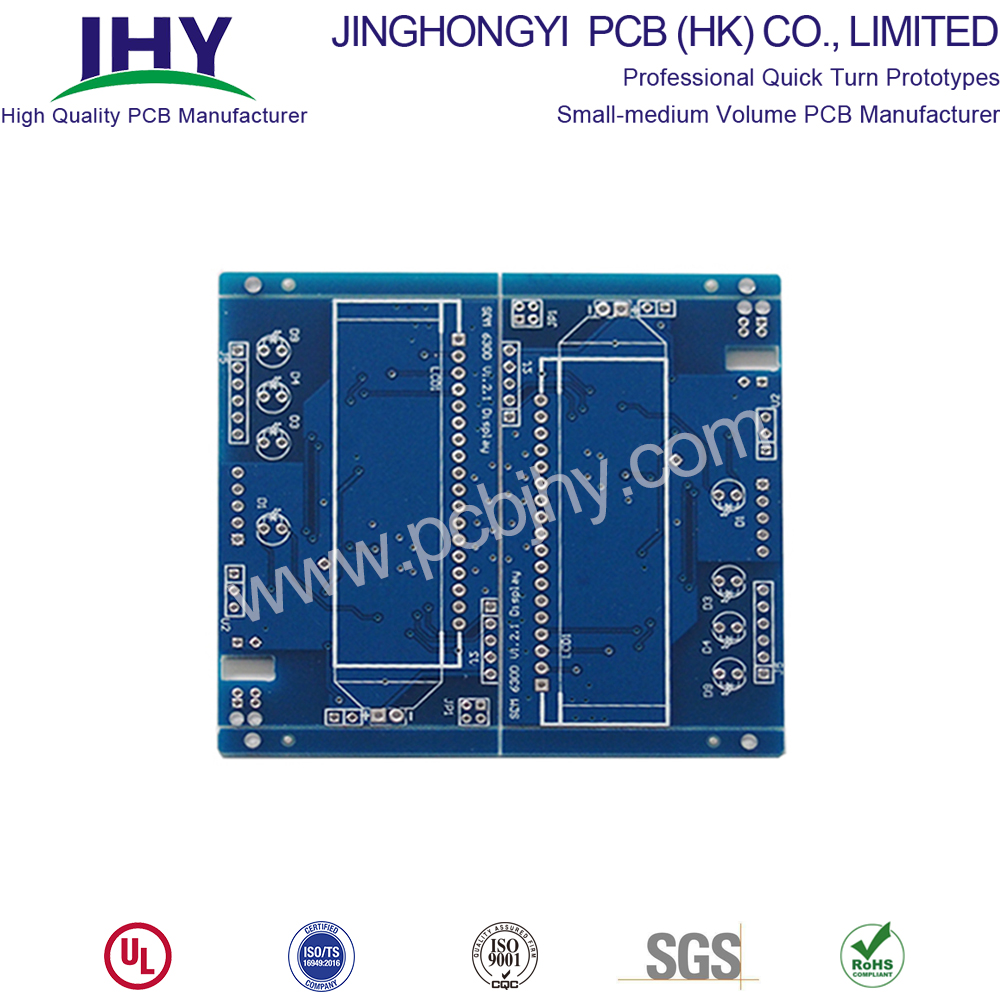 Double-Sided PCB material

The foundation of the PCB is the rigid fiberglass laminate. When it comes to the manufacturing process, there are many types of PCB materials that may be used. Which material gets used is determined by the PCB designer in order to meet electrical, temperature, and other related properties. The standard material we usually used is glass fibre, often referred to as FR4.

Double-Sided PCB construction



Double Sided PCB Layers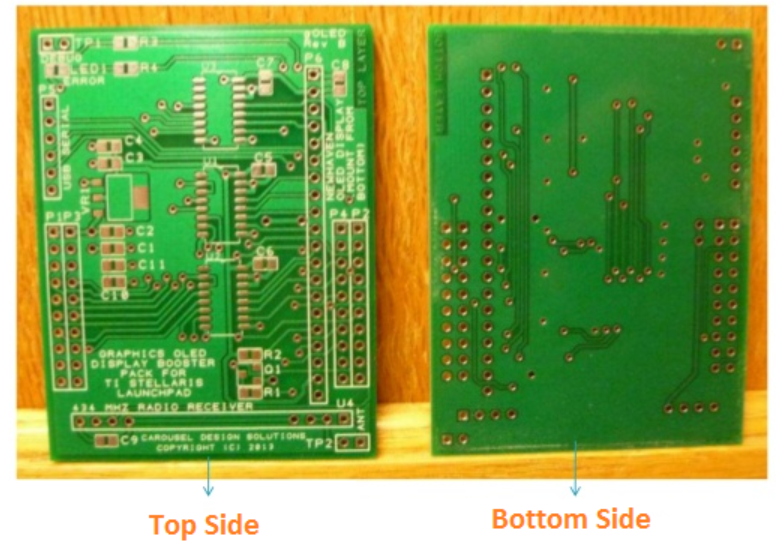 Benefits of Double Sided PCBs

Double sided PCBs are a widely used component for various applications as it enables more flexibility in the design and more complex circuits. Here are a few advantages of double sided boards:


Double sided PCB boards is different from Single-sided PCB.
Single-sided PCB is the basic one, the spare parts are concentrated in one side, and the circuit is concentrated on the other.Because the wires only appear on the one side of themso we called Single-sided PCB. Because the single-sided PCB has many strict restrictions on the design circuit (because only one side, the wiring cannot cross and must move around the individual path), so it only used on earlier circuits.
Single-sided PCB diagram mainly used Network Printing(Screen Printing), that is, resist on copper surface, After etching, mark the welding resistance, and then finish the hole and the shape of the part by punching.
Single sided
Printed Circuit Boards
are widely used in many electronics whereas double sided circuit boards are often used in higher technology electronics.
Single sided printed circuit boards are commonly used in an array of electronics and applications, including: camera systems, printers, radio equipment, calculators, and much more.
Benefits of Single Sided PCBs
Single sided circuit boards are considered to be one of the best choices for a wide range of applications due to the advantages that it provides. Here are a few advantages of single sided printed circuit boards:
The cost of manufacturing and producing single sided circuit boards are very cost-effective and affordable due to the simple and basic designs. These types of PCBs are widely understood by various manufacturers which makes single sided boards the best choice for circuit designs that are simple and low density.
As single sided boards are less complex, there will undoubtedly be fewer problems during the manufacturing stage, which enables manufacturers to produce these boards at higher volumes and at faster speeds. Due to this, they are commonly used in many applications and electronics.
With higher volume orders, single sided circuit boards can be more affordable and available at reduced costs.

Double-Sided PCB Applications

Many of the electronics found in everyday life function on double-sided PCBs. Applications of double-sided PCBs include:


Industrial controls

Power supplies

Converters

Control relays

Instrumentation

Regulators

UPS systems

Power conversion

HVAC

LED lighting

Hard drives

Printers

Phone systems

Power monitoring

Automotive dashboards

Line reactors

Test equipment

Amplifiers

Traffic systems

Vending machines
Double-Sided PCB fabrication
Double Sided PCB Home Made DIY
DIY Double Sided PCB
Learn more about our products and services through the following links: